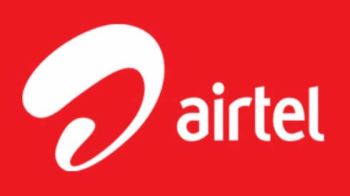 It's raining 3G services every where in India, and here is more news. Bharti Airtel has launched its 3G service in North Karnataka covering cities like Hubballi, Dharwad & Belagavi. Cities like Bengaluru, Mysore, Mangalore, Udupi, Manipal, Shimoga, Davanagere & Tumkur are already receiving Airtel's 3G services. The North Karnataka region has over 30% of Airtel's customer base having GPRS connectivity. Besides, the region has the second largest number of 3G enabled handsets in Karnataka after the city of Bangalore. With nearly 50% of retailers in North Karnataka selling Airtel GPRS packs, this is a very apt region for the availability of 3G services.
Speaking at the launch, Mr. Venkatesh V, CEO – Karnataka Circle, Mobile Services, Bharti airtel Ltd said, "The launch of our 3G services is the start of a new era, the beginning of a journey of mobile internet revolution in Karnatak. As we begin our operations in North Karnataka, we believe that it is a transformational shift we are ushering in. We aim to bring to our customers an enriched user experience on the back of a world class delivery. The launch of mobile number portability services is an added bonus for all those seeking 3G services for video calls and enjoy the advantage to the power of mobile internet"
The plans offered by Airtel are:
PAYG VBC (Pay as you go): Existing airtel 2G customers can experience airtel internet on 3G for a short while. The customer have to pay the same prevailing data rates as on 2G service, but with the advantage of a faster mobile broadband.
Sachet Plans: These plans are to drive mass trial and adoption of 3G, and will serve as the natural upgrade path to higher rental plans. These plans will have validity of lesser than or equal to 10 days.

Standard Plans: These plans are suited for the mid to high-end users of data and will have a validity of 30 days.

FlexiShield Plan: This plan has a combination of free data usage and a low inbuilt VBC rate. The plan is constructed in a way that it provides the customer, the flexibility to start from a relatively lower initial rental commitment and shields from a bill shock.