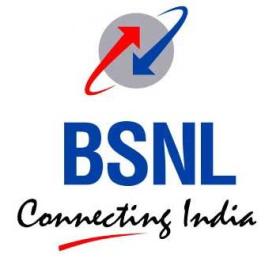 Bihar has received the opportunity to try the new Fibre to the Home (FTTH) service all thanks to BSNL.  The serviced was launched at Sanchar Sadan in Patna and was addressed by Chief General of BSNL, Vijoy Kumar. He said that as traditional technology such as digital subscriber line (DSL) and cable modem technology were unable to meet the high end demands of customers seeking high bandwidth applications such as high-definition TV, 3-D TV, high speed internet access, video on demand, IPTV, online gaming and distance learning, due to limitations of copper infrastructure or air interface, the FTTH method based on optical fibre provides high quality multi-play services with broadband speed up to 100 mbps (both download and upload).
He also added that the customer can opt for two types of plan under this, limited and unlimited.
Limited plan: a customer can avail the broadband service of bandwidth up to 2 mbps with 8 GB upload and download limit at Rs 1,500 per month while bandwidth up to 4 mbps with 30 GB download and upload limit and bandwidth up to 16 mbps with 100 GB upload and download limit are available at Rs 2,999 and Rs 6,999 respectively.
Unlimited plan: The costs for bandwidth up to 1 mbps is Rs 2,999, for 2 mbps at Rs 3,999, 8 mbps at Rs 11,999, 10 mbps at Rs 13,999, 20 mbps at Rs 25,999, 50 mbps at Rs 49,999 mbps and 100 mbps at Rs 83,999.