Airtel ties up with Indian Postal Services in Karnataka for collection of documents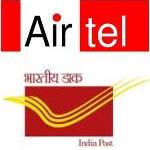 Airtel has tied up with the India Post in Karnataka for collection of documents. This initiative helps all subscribers to avail of services like, Airtel prepaid and postpaid subscription form, assistance in filling the form, collection of documents, authenticating, validating & dispatch of the documents to Bharti Airtel. This service will be available in the 59 Head Post offices 1950 sub post offices in Karnataka. Airtel customers will have access to around 2000 post offices.
Department of Telecommunications (DOT) has set a deadline (October 31) for all telecom service providers across the country to complete the validation and authentication of subscriber documents. Adhering to DOT deadline for re-verification, all telecom providers are set to take stringent initiatives to streamline the documentation verification process.