The first and the oldest Radio service, the All India Radio, seems to be getting tech-savvy. Listeners who tune in to All India Radio can now enjoy news on their Android phones with the newly launched Android app.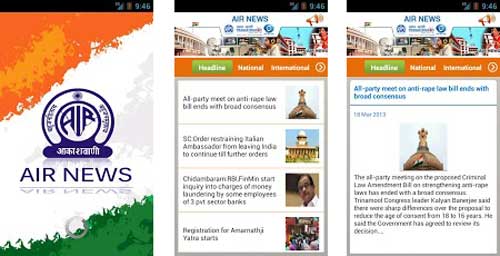 All India Radio has launched its own Android app which would offer its subscribers national and regional news in both written as well as voice format. The app supports all regional languages of India. The app broadcasts national, regional and International news in all the Indian languages and English.
The app also has an archive mode which ensures that you miss not a single news broadcast. With a simple and clean design, the app has a clutter free interface. This is a huge step from the All India Radio towards digitalisation of media thereby making it easily available to anyone with an Android phone.
You can also try the All India Radio app by downloading it from the Google Play Store here.