New bug lets strangers get full access to your Samsung device
After an initial lock screen bug created a scare amongst Samsung users, a new bug has come to haunt the users, this time with more seriousness. The new bug allows complete access to the device after bypassing the lock screen.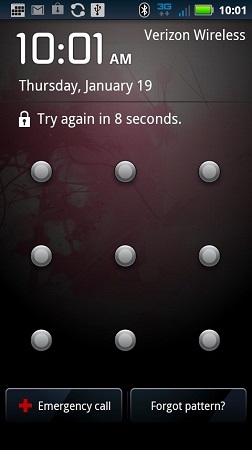 The flaw, noticed in the Galaxy Note II running Android 4.1.2, allows a stranger to bypass the lock screen entirely using third party apps to defeat the security. Terence Eden, who had earlier highlighted the previous bug, was the one who demonstrated this flaw in the video.
The process involves placing an emergency call from the lock screen and entering any random numbers. Then press the dial button, following which the error popup will appear. Press the back button and you will land on the home screen, but just for a second.
According to Terence Eden, this small second when repeated over and over again would allow you to access the Google Play Store, do a Voice Search on a lock screen disabler app, install and run the app, and finally disable the security lock. All this in just three minutes.
You can watch the video below to see how to bypass the lockscreen.