The Moto Key is a new feature added to the Moto X4 which recognizes the fingerprints and logs into apps, websites and even unlocks the laptop, PC or tablet. This is something you don't see on most phones, the Moto Key is a unique feature exclusive to the Moto X4 for now. The Moto Key feature can save you time typing password every time you unlock the PC and login to websites.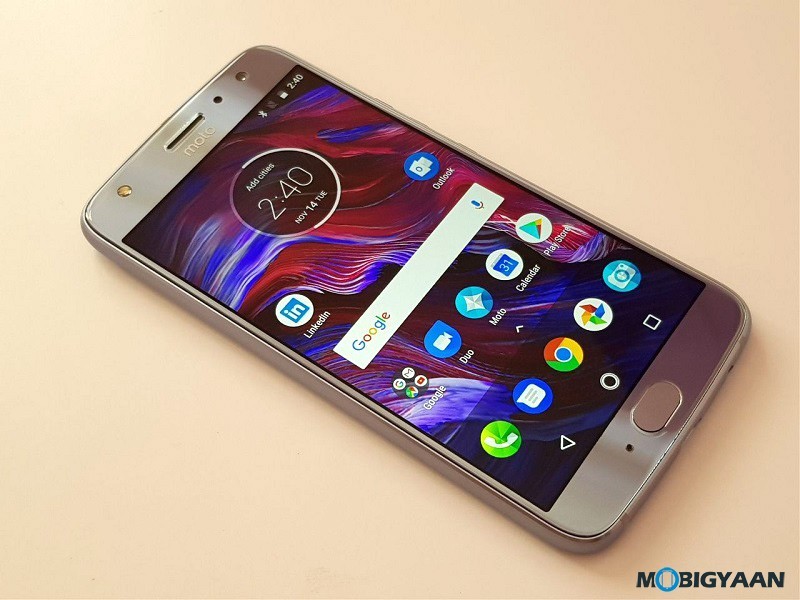 Moto X4 is an upper-midrange smartphone featuring dual rear cameras, a 3D glass body design, IP68 certification (dust and water resistance), Qualcomm Snapdragon 630 SoC, and a Bluetooth 5.0 trick that plays four speakers at once. Moto X4 supports Moto Key that uses your fingerprints to unlock the devices and websites.
Unlock PC, Tablet, and log into websites via Moto Key
Securely unlock PC, Laptop, Tablet, and other devices as well as log into websites on your computer with the touch of your finger via the fingerprint scanner available on the Moto X4.
Step 1: Enable Moto Key
Make sure you are logged out of the websites and apps. Open Moto Key, it needs to use fingerprint sensor and accessibility settings to save and enter passwords. Tap 'Yes, I'm in' and follow the steps.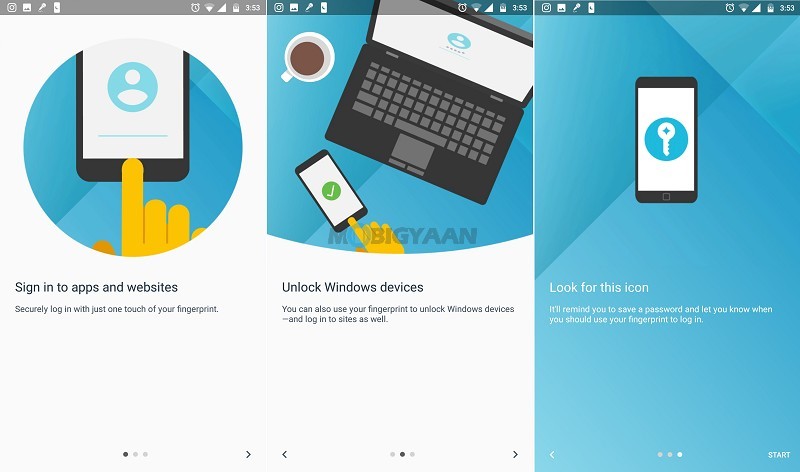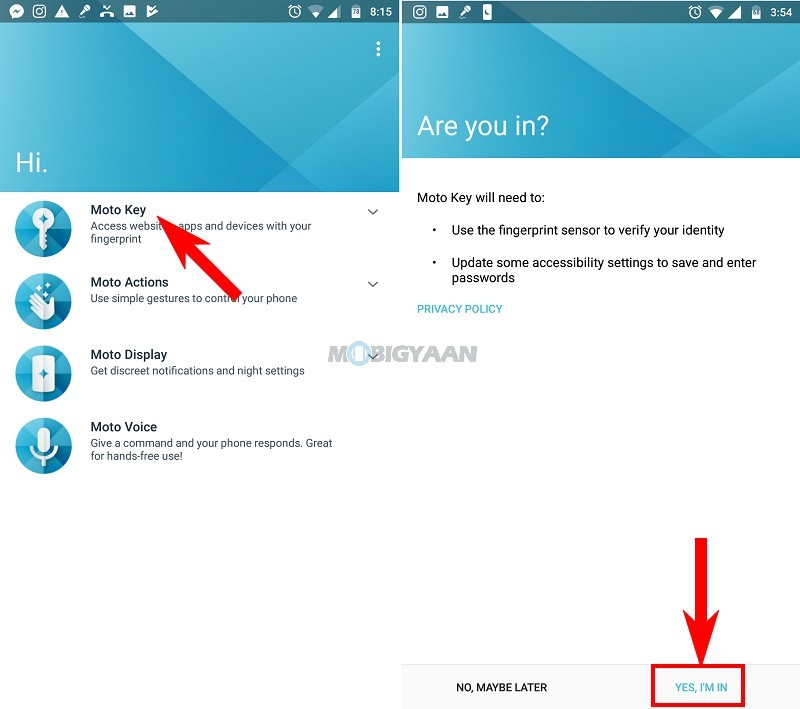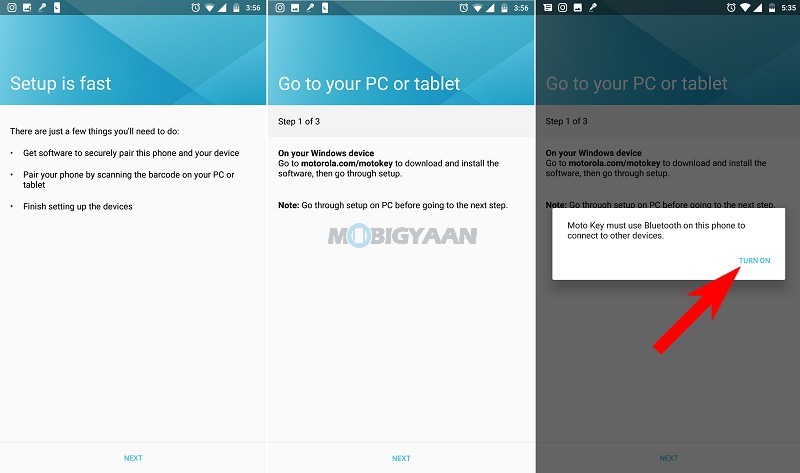 Step 2: Install Moto Key software on your PC/Tablet
Install the Moto Key software on your PC.
The authentication will use your Windows user account credentials to unlock with the fingerprints.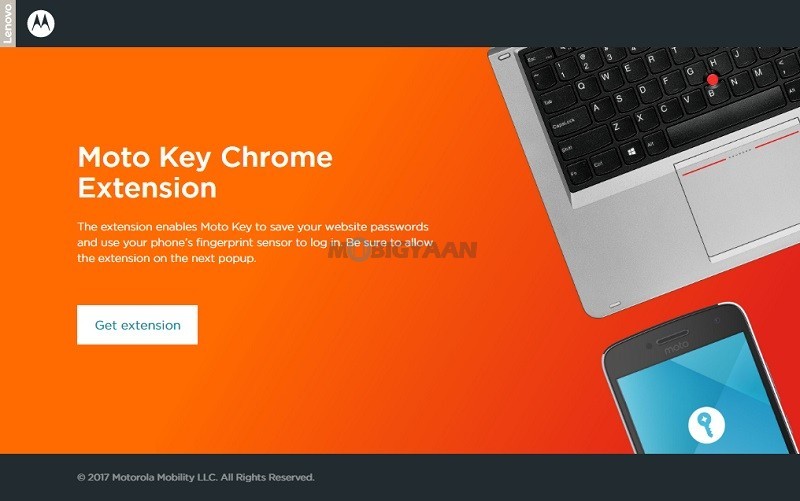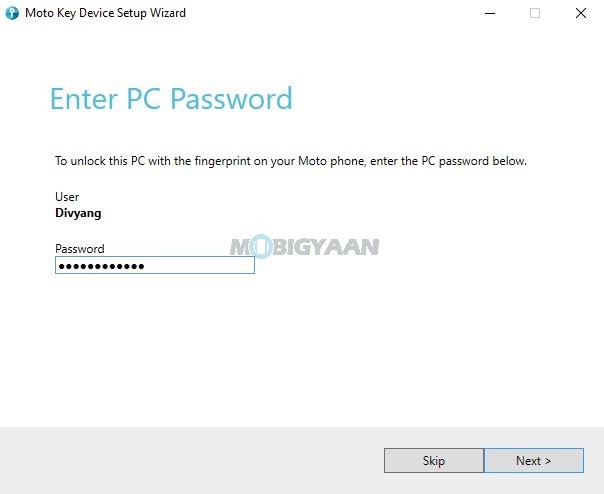 Step 3: Pair Moto X4 with PC/Tablet
Once you install the Moto Key on the desktop, just open the Moto Key app and add a device. Scan the barcode provided on your PC in the Moto Key software and pair.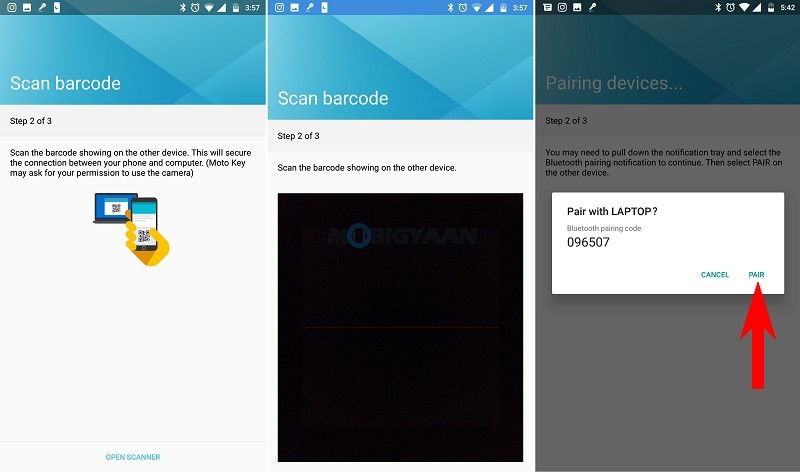 Step 4: Install browser extension for website login
After you add the device, you must install the browser extension in the browser to enable login to the websites via fingerprints. Select the Moto Key icon in the Windows system tray on your PC, open Moto Key settings and select the browser extensions and add-ons settings.
Now, whenever you want to login to your PC, Laptop, tablet or websites, a notification sound will pop up on your Moto X4. Just put your finger on the fingerprint sensor and the paired device will be unlocked.
Moto X4 offers a solid performance, a capable camera, waterproof design, and a decent battery life at a reasonable price. Have you got the new Moto X4? How is it? Comment below.