December has been quite an eventful month for Instagram, as it rolled out features like Stories Archives, Inline Comments, and, our personal favorite, the ability to follow hashtags just like you would follow a regular account. Well now, just before the year comes to an end, Instagram is rolling out a new feature called 'Recommended for You'.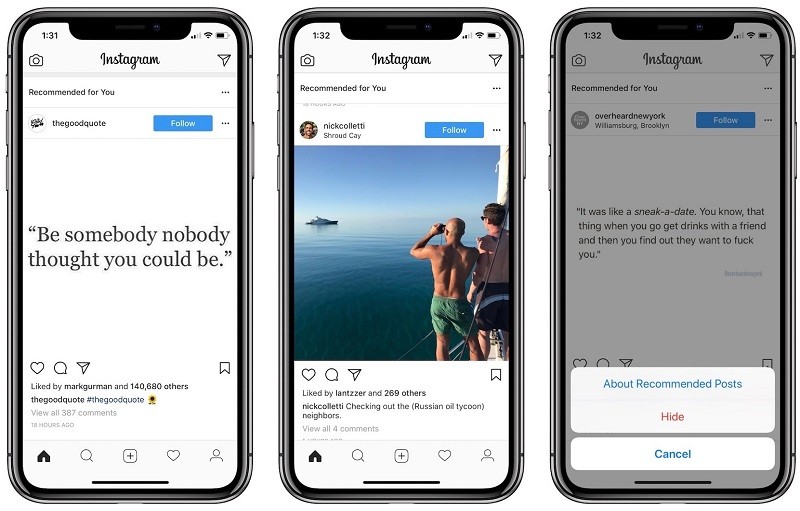 Until now, Instagram showed you recommended posts based on the posts you like as well as the accounts you follow. However, those posts were served to you in the Search & Explore section. But now, according to a report by TechCrunch, Instagram will do that right in your main feed.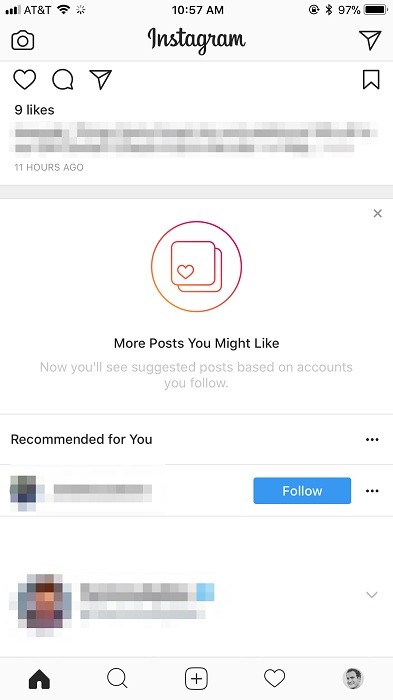 Instagram will show these recommended posts under a new section called 'Recommended for You' in your main feed. But, the company says that it won't just flood your main feed with recommended posts, and, this section will only pop up "after you've viewed all the posts in your feed".
Instagram has also updated its Help Center, and, its help documentation says "When scrolling through Feed, you may see posts that are Recommended for You. These posts are suggested based on posts liked by accounts you follow. You can choose to temporarily hide Recommended for You posts."
Well, as you can see, if you dislike the 'Recommended for You' posts, there's no way you can get rid of them permanently as Instagram will only allow you to hide such posts temporarily.
This new feature was being tested since more than two weeks, and, it's now rolling out to Android and iOS users alike. However, there's no word from Instagram on when the roll out would be complete.
Also Read: How to find your top Instagram posts of 2017 [Guide]
That said, in our opinion, this is the second worst thing Instagram has done after ditching chronological feeds last year in favor of interest-based feeds. The company should have restricted the scope of recommended posts to the Search & Explore section only instead of including it in the main feed as well. We are pretty sure this isn't going to go down well with many users (including us).
Also Read: How to upload Instagram Story from mobile browser [Android Guide]
What do you think about this 'Recommended for You' section in the main feed? Do share your thoughts with us in the comments down below.