Instagram rolling out inline comments in the feed for Android users
Back in August this year, Instagram rolled out nested comments to let users track conversations in the comments section much more easily. Now, Instagram is making yet another change to the comments in feed by rolling out 'inline comments'.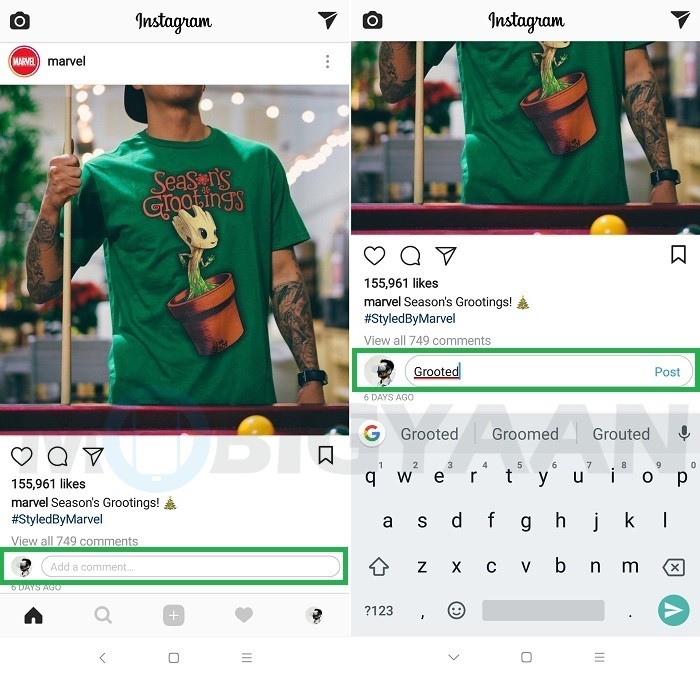 Instagram is rolling out a new inline comment box which helps users comment quickly on any post. Initially, if you wanted to comment on a post that you come across in your feed, you would have to tap on the comment icon shown below the post and then write your comment. Now, you don't have to perform those "extra" steps.
Users can now simply type in the comment in the box and then tap on 'Post'. However, this box won't be shown below all the posts in your feed. Rather, it will only pop up if you keep looking at a specific post for a while. In my case, it took around 5-6 seconds for the inline comment box to pop up. Well, this would happen if you stop by to read the caption (or description, whatever you call it) of a post, or, just love that post enough to keep looking at it. *wink wink*
Also Read: How to find your top Instagram posts of 2017 [Guide]
We are using version 27.0.0.11.97 of Instagram on our Xiaomi Mi MIX 2 and OnePlus 5, and, we were able to get this inline comment box on both these smartphones for multiple accounts. If you are an Android user, trying updating the app to the latest version and see if the inline comment box pops up for you or not.
Also Read: How to upload Instagram Story from mobile browser [Android Guide]
That said, the inline comments have already been rolled out to iOS users a month ago, and, Instagram only started rolling them out to Android users this week.
So, Android users, did this inline comment box pop up for you in Instagram? What are your thoughts about it? Do share them with us in the comments down below.
Download Link: Instagram for Android | Instagram for iOS