Xiaomi's most affordable phone Redmi 5A arrived in India and it's the latest smartphone from the company priced at ₹4,999. Running on MIUI 9.1, it does offer several software perks to make the smartphone experience better. We found a few ways to take screenshots on Xiaomi Remdi 5A, have a look.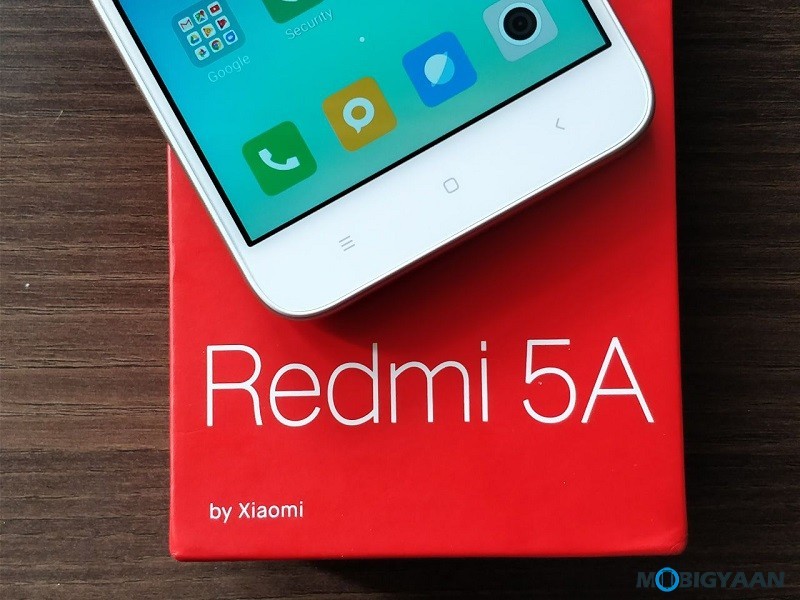 Take screenshots on Xiaomi Redmi 5A
As mentioned earlier, there are multiple ways to take screenshots including the Android's native key combination is the Power key + Volume Down key. Here's how you can take multiple screenshots on your Redmi 5A.
The first and foremost way to take a screenshot is to press and hold the Power key and Volume Down key. The same can be done from the inside by swiping down the notification panel. A shortcut to Screenshot will appear, tap it to take screenshots.
Other ways to take screenshots on Xiaomi Remdi 5A
There are a total of 8 ways including the one above which will help you to take screenshots on your Redmi 5A.
Power + Volume Down
Slide 3 Fingers Down
Long Press Home Button
Long Press Menu Button
Long Press Back Button
Power + Home
Power + Back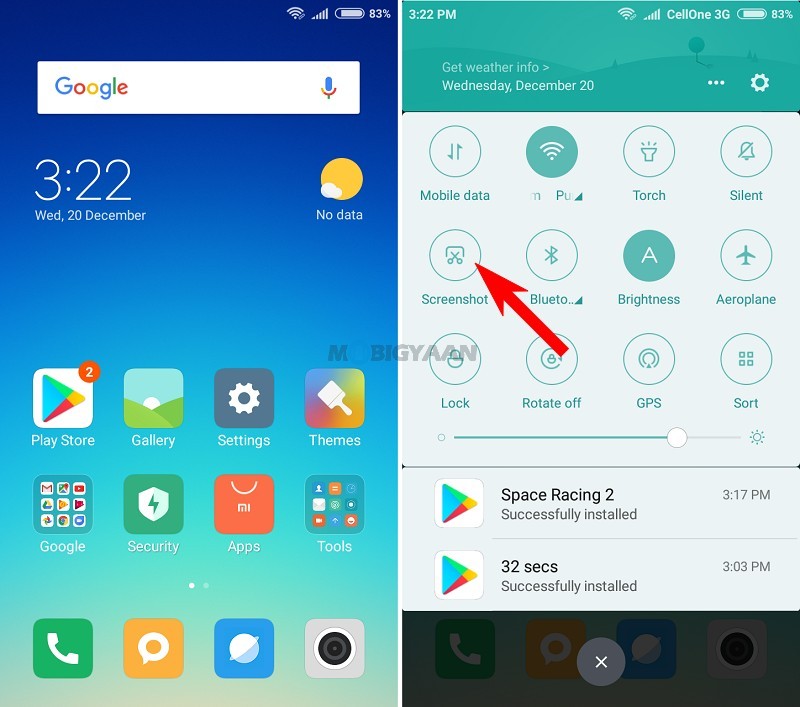 To enable other ways Go to Settings -> Additional settings -> Button and gesture shortcut -> Take a screenshot.
Here you will see optional gestures that will take a screenshot when you do it. For instance, slide three fingers down on the screen will take a screenshot. Similarly long pressing the Home button, Menu button, or the back button will do if you have set the specific gesture. Choose the one you like.
These gestures can be turned off by selecting the option None. If you want to change the screenshot gesture, visit the settings again and change it.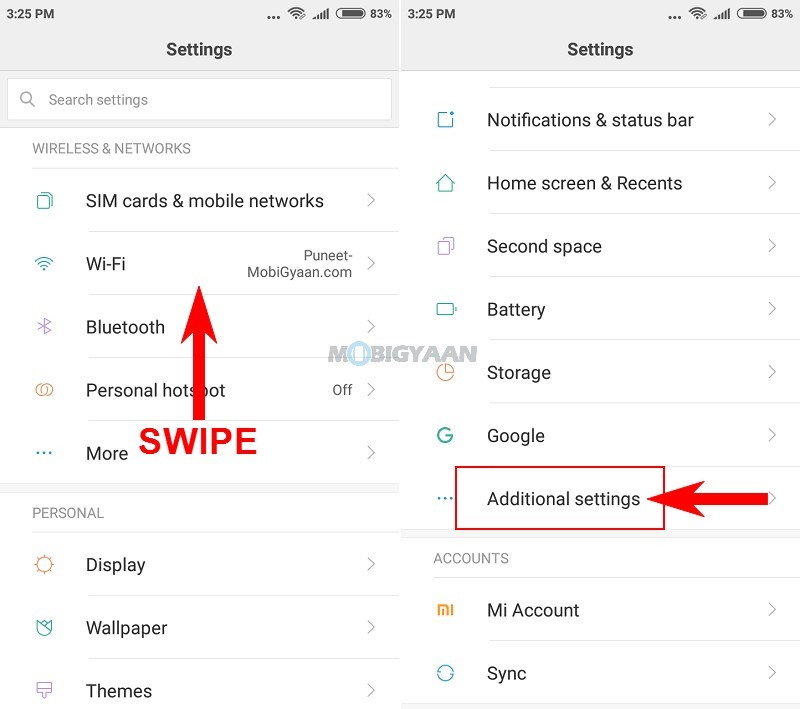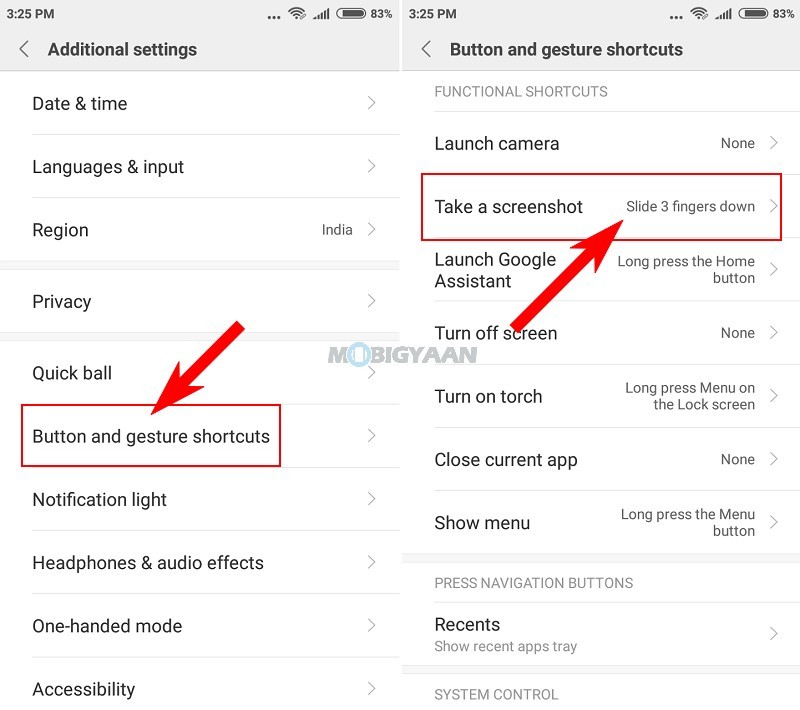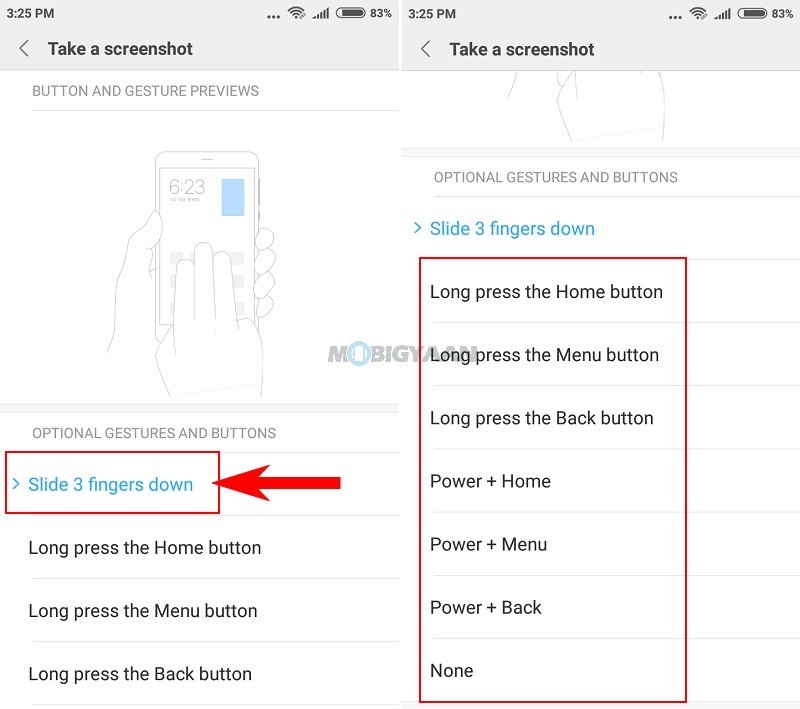 That was it. You can find more awesome guides at our How-To Guides.
We recently shared out hands-on with Xiaomi Redmi 5A, don't forget to check it out.