Instagram Stories have been around for quite a long time now, and, this feature, though a clone of Snapchat Stories, is being used by millions of users daily. For those unaware, Instagram Stories feature lets you share photos and videos with your friends and followers that disappear automatically after 24 hours. And, once your Story is gone, it's gone. There's no way you or your friends and followers can see it. Well, thanks to the Stories Archive feature Instagram is rolling out, this wouldn't be the case anymore.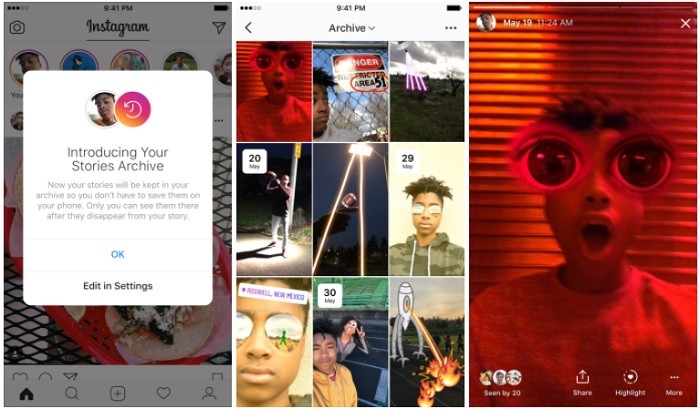 Instagram is rolling out Stories Archive feature, and, as the name suggests, it will archive your Stories. Your Stories will be archived automatically and will be private to you. As your Stories will now be archived, you will be able to watch them again. This also eliminates the need for you to download the Story on your phone for watching it again later.
Your Instagram Stories can be accessed by tapping on the Archive icon on your profile. There, you can switch between your post archives and stories archives. Under the stories archives section, all your stories will appear in a grid, with the recent stories appearing at the bottom. Moreover, to help you find the Story you are looking for, the first story from each day will appear with a date on it.
To view a Story, you can simply tap on it. Besides, you can further add archived story to a new story, or, can share it as a post. Furthermore, you can also turn off the auto-archiving of your story if you wish to.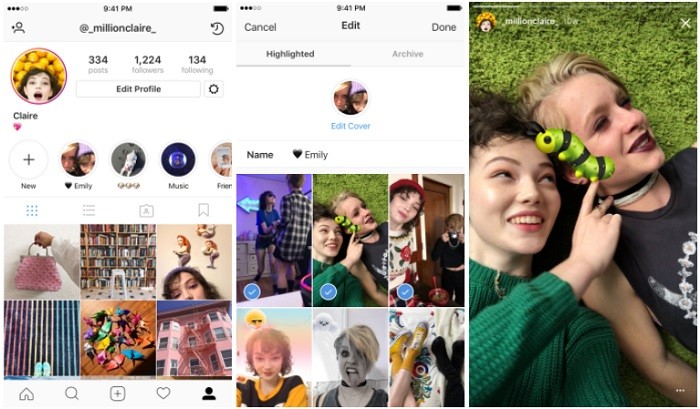 That said, Instagram has also announced the Stories Highlights feature which lets you group your stories together and share them on your profile.
The Stories Highlights section will appear on your profile below the Bio. To create a story highlight, just tap on the '+' icon at the left below your Bio, and then, select any stories you want from your stories archive. After that, select a cover for your story highlight and give it a name.
Once you do this, your story highlight will appear as a story on your profile which can be viewed by anyone who on taps on it. However, unlike Stories that disappear after 24 hours, the story highlights stay on your profile until you remove them. You just have to tap and hold the story highlight to edit or remove it.
It's worth noting that the Stories Highlights is dependent on your Stories Archive as you can only add stories to it that have been archived.
Also Read: How to hide Instagram posts from your profile [Android Guide]
"Stories Highlights is a new part of your profile where you can express more of who you are through stories you've shared. And to help you build highlights, your stories will now automatically save into a private Stories Archive so you can easily relive them whenever you want." wrote Instagram in a blog post.
Also Read: How to upload Instagram Story from mobile browser [Android Guide]
Both these features – Stories Archive and Stories Highlights – are rolling out as a part of update version 25 to Android and iOS.
Download Link: Instagram for Android | Instagram for iOS