Until 2014, Samsung used to launch a Mini variant of its flagships, and, the last Mini variant this South Korean giant launched was the Galaxy S5 Mini. Since then, the company launched Edge variants of its flagships, and this year, both of its flagships came with curved edge display. Well, the point is, it's been quite a while since Samsung launched a Mini variant of its flagship, however, a Samsung device has appeared on a benchmarking website which is said to be the Galaxy S8 Mini.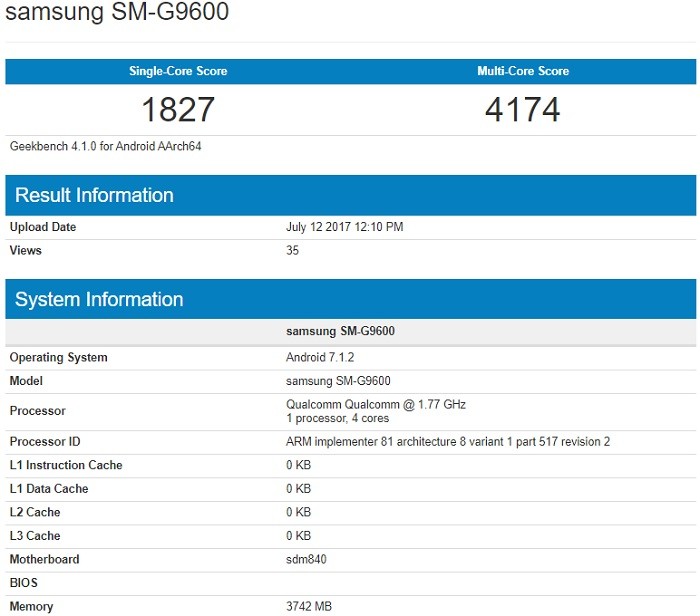 A Samsung smartphone with model number SM-G9600 has appeared on Geekbench, and, it's said to be the Galaxy S8 Mini. This smartphone is listed with Snapdragon 840 SoC, 4 GB RAM and Android 7.1.2 Nougat. Before you get confused, let us tell you that the Snapdragon 840 may not be a successor to the 835, rather, it might be an upgrade over last year's 821 chipset.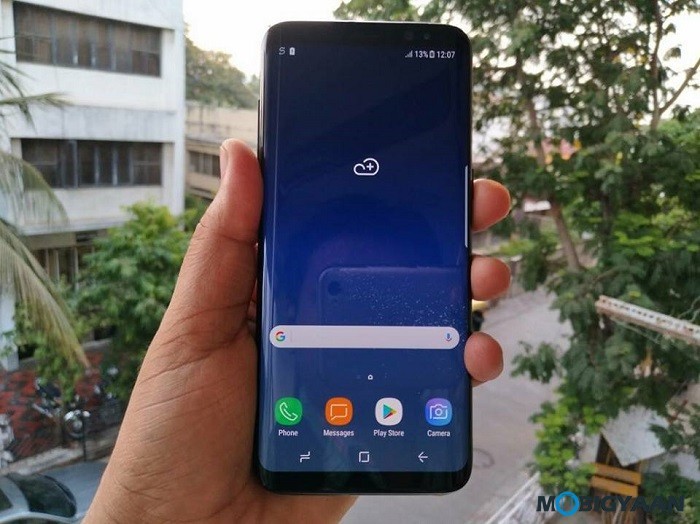 Well, coming back to the Galaxy S8 Mini. Some time ago, a render of this Mini variant had surfaced online, however, a tipster who is accurate with the information most of the time, had said that Samsung was not working on Galaxy S8 Mini.
Moreover, there's not much evidence to believe that this Samsung smartphone that has appeared on Geekbench is indeed the Galaxy S8 Mini. It could be some other smartphone as well, or maybe, it could be a tablet. You never know.
Having said that, we advise you to take this information with a proverbial grain of salt. Whichever device this is, we will learn more about it in the coming weeks, or maybe months. Besides, if Samsung is indeed working on a Galaxy S8 Mini, we might hear more about it sooner than later.
By the way, would you like to have a Mini variant of the Samsung Galaxy S8 ? Or do you think the Galaxy S8 is compact enough to have a Mini variant which would be smaller ?