Days ago, Xiaomi has just launched the Redmi 4 smartphone in India, leaked images of Xiaomi Redmi 5 allegedly appears online. Speculations indicate that this model could be a low-end variant considering it as a direct successor to the Xiaomi Redmi 4.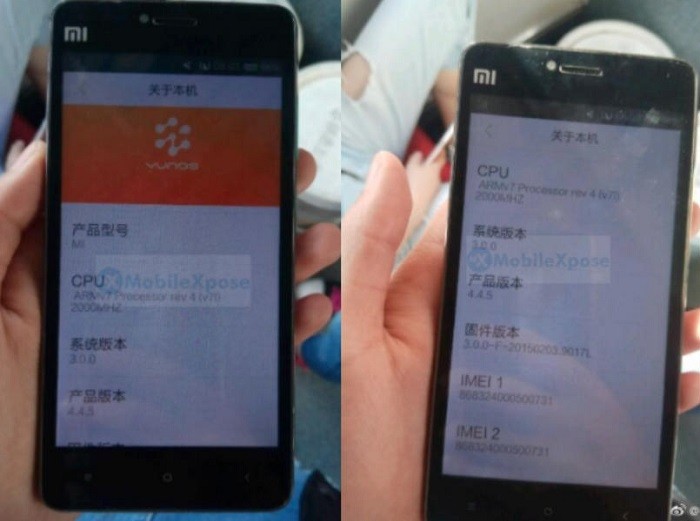 Leaked image shows a metal body and a fingerprint scanner at the rear side. Listings indicate a CPU clocked in at 1.4 GHz frequency. On seeing the unclear image of the leak, we aren't sure it's really the Redmi 5 as most leaked smartphone photos do not guarantee anything.
Comparing the leaked image with the one spotted on TENAA, there seem to be several differences. However, if you see the Xiaomi Redmi 4 design, the Xiaomi Redmi 5 is supposed to sport a metallic body while the leaked image boasts off a plastic body.
Moreover, as you can see in one of the leaked images below, the device is said to be powered by an ARM processor clocked at 2 GHz as per the information available in the image. On the other hand, the TENAA listing touted a CPU clocked much lower at 1.4 GHz. Also to note, the leaked images doesn't show off any sign of fingerprint scanner on the phone.
Here's the gallery of the Xiaomi Redmi 5 leaked images
As of now, these are all speculations and it might turn out to be a different phone upon launch. What do you say about this? Do share your thoughts in the comments.