An iPhone 4 case that makes it a Dual-SIM handset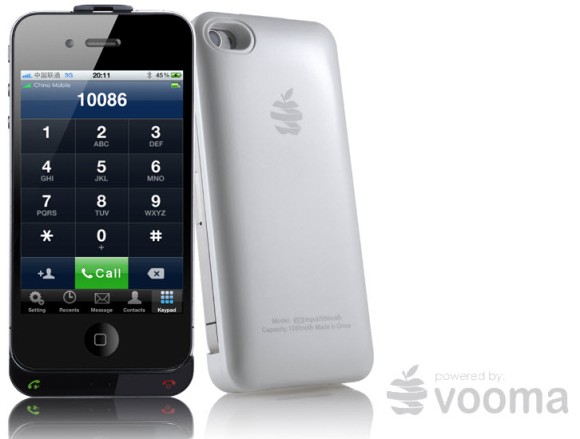 A new case/device has been launched by the makers of the Peel iPod phone adapter called the Vooma Peel PG92. This case, when attached a jailbroken iPhone 4 or 4S adds dual SIM capabilities to it. The device also has a back-up battery that can charge your phone.
All you need to do is attach the case, download the Vooma app, and using that app you can control the phone inside the case to make calls using the SIM card inserted in the case. The app and its UI has been customised to look just like the original iOS UI.
So a big case for the iPhone that charges it, unlocks it, and enables dual SIM capability. Now that's SWEET! You can get more information about the case and the app by registering over here.