Tata DOCOMO online recharge : Pay by your current Mobile Balance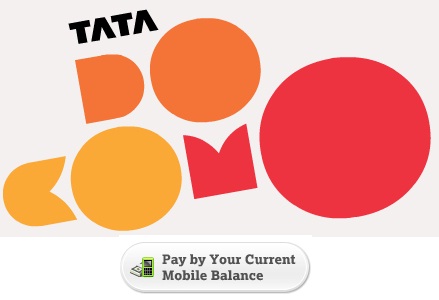 Many operators allow their subscribers to get their Mobile recharged with Special recharges using their existing balance. Subscribers can do so by entering relevant USSD code for the recharge they want.
What if you don't know the USSD code? Tata DOCOMO has made Special recharges and 3G recharges simpler by allowing its subscribers to recharge using their existing balance by visiting their website. On its website tatadocomo.com it offers an option 'Pay by your current Mobile Balance'. Once you select that option you will receive an SMS with a unique code in it, enter the unique code on tatadocomo.com and that's it you are done.
Alternatively you can search for USSD codes online but that is more time consuming and I won't prefer that.
Have you recharged your mobile using this method. Try it out and let us know if you find it convenient, you can drop your comment below.