Android 2.3 (Gingerbread) update now available for LG Optimus One in India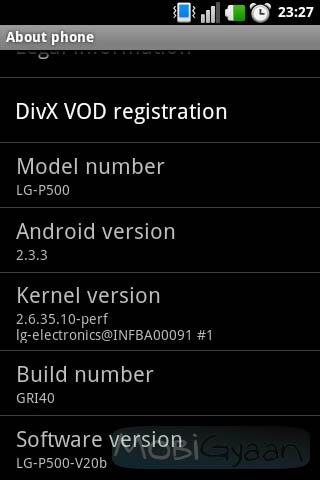 Android 2.3 (Gingerbread) update for LG Optimus One is now available. In last week of August 2011, few blogs reported about the availability of Android 2.3 (Gingerbread) update for LG Optimus One (P500. I have been trying almost daily from 26th or might be 27th August to update my device but the update was not available. Tonight I checked again and voila!
I updated my LG Optimus One with Gingerbread a few minutes back, so as such I have nothing much to say about it. However what I can tell you is that, I do not like the dark theme much and the QWERTY Keyboard in Android 2.2 was better. Checkout the screenshots.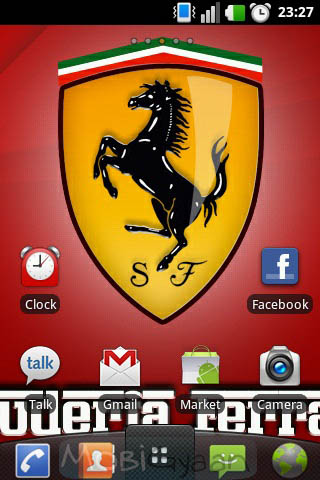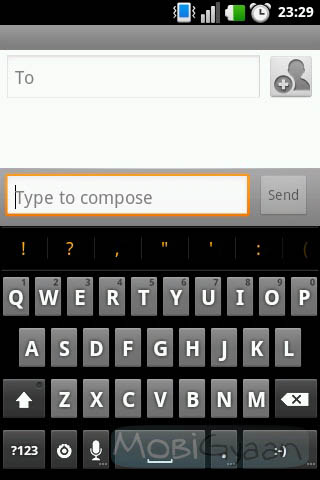 Do let me know if you have any queries. ( @puneetsays)
Update : Contrary to what I felt earlier about the UI, now I am feeling that it's quite good and smooth, and the colorul icons looks great. One of the major issues which most of the Android smartphone users have is the battery consumption, with this update the battery usage have been better and I felt my battery now last longer than earlier. Do update your device and let us know what do you feel about the Gingerbread update on LG Optimus One.