We are back with the monthly Android distribution report issues by Google and again Android 2.3 Gingerbread is the king with 55.8% of all Android devices running on the OS.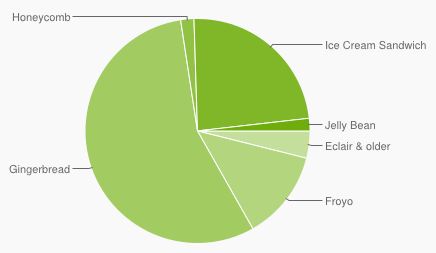 The Android 4.0 Ice Cream Sandwich has seen an increase in its share as OEMs roll-out the upgrade to older device and has reached 23.7% from the 20.9% last month.
The latest iteration of the Android OS, the Android 4.1 Jelly Bean has seen an increase of just 0.6% as the total number of devices running on the OS reached 1.8% by the end of the month of September and is expected to increase as more OEM are launching their devices on the OS out-of-the-box.
 
Interestingly quite a number of users, 12.9% to be precise are still using the older Android 2.2 Froyo OS and haven't yet moved on to a newer version. But as the pace catches up, this number is bound to go down and the number of users using ICS and Jelly Bean will soon catch up.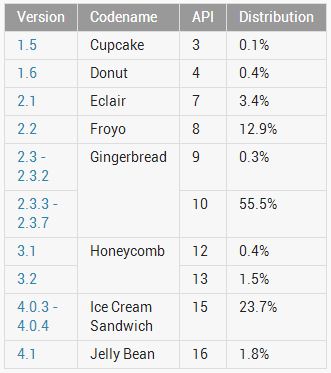 As per the trend, it might take another 2-3 months to see the share of Android 2.3 Gingerbread to go down below the 50% mark.