Google started rolling out Android 7.1.2 Nougat beta update earlier this week. The update is rolled out to Pixel, Pixel XL, Nexus 5X, Nexus Player and Pixel C devices. Google is calling this update a maintenance release and hasn't revealed much about what's included, however, Nexus 5X users are reporting that one of the Pixel exclusive feature has made it to their devices with this beta update.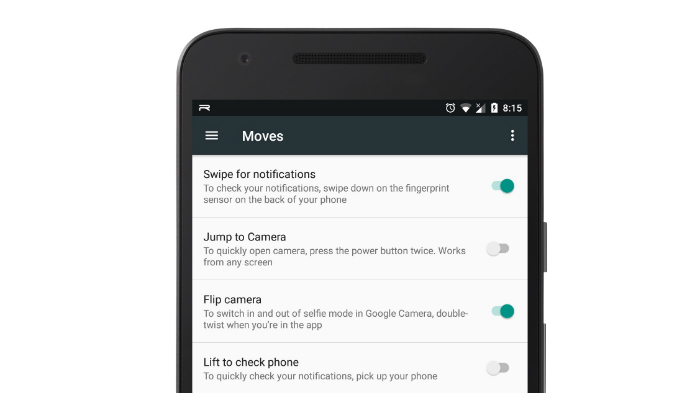 When Google launched the Pixel devices last year, it introduced fingerprint gesture as well which allowed users to pull down the notification bar by swiping their finger on the fingerprint scanner. This feature was restricted to the Pixel devices as Google did not bring it to the Nexus 5X and Nexus 6P with the Nougat update.
Google received much backlash due to this as the fingerprint scanner used on the Pixel devices and the Nexus 5X/6P was same. Well, it now looks like Google has decided to bring this feature to the Nexus 5X (and hopefully 6P) as well with the Android 7.1.2 update.
The Nexus 6P isn't receiving the Android 7.1.2 Nougat update as Google is still preparing it and is expecting to release it soon. Well, given the fact that Google has added this fingerprint gesture in the Nexus 5X, we are hopeful that the Nexus 6P too will receive it with the 7.1.2 update.
However, do keep this in mind that 7.1.2 Nougat update being rolled out currently is a beta update, and, by the time the stable update is released, we may or may not see this fingerprint gesture support for these 2015 Nexus smartphones.