While we have been constantly hearing Reliance Jio's plans of launching DTH services, the company's set-top box has now been spotted.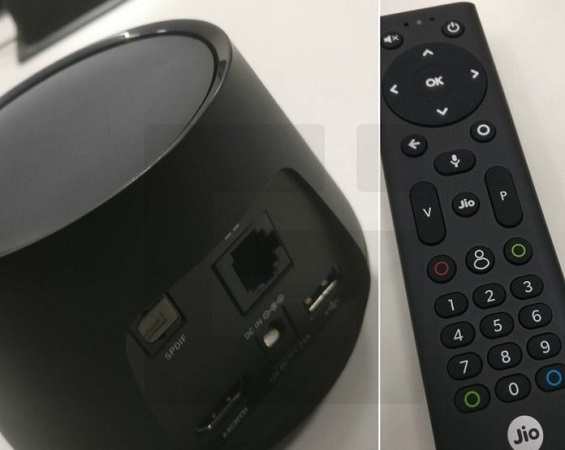 According to Gizmo Times, Reliance Jio is indeed working on a DTH service based on the images of the alleged Jio TV set-top box (STB). The image reveals a round STB which can be apparently connected to the Jio Dish TV or even the Jio Fiber. Also visible is the remote control which would be used to control the STB.
As per the source, the Reliance Jio STB has an S/PDIF (Sony/Philips Digital Interface Format) port, an Ethernet port, an HDMI port and a USB port. While there has been no official confirmation in this regard from the company, sources in the know claim that the service is in the final stages of testing and could be launched in March-April.