Android Ice Cream Sandwich update finally rolls out for Motorola Xoom
The Ice Cream Sandwich OS is one OS update that everyone is looking forward to. While many high-end devices have already got the update, some are still lacking behind. But if you are a Motorola Xoom owner, you are in for good news. The Android 4.0 – Ice Cream Sandwich OS update has finally rolled out for the device.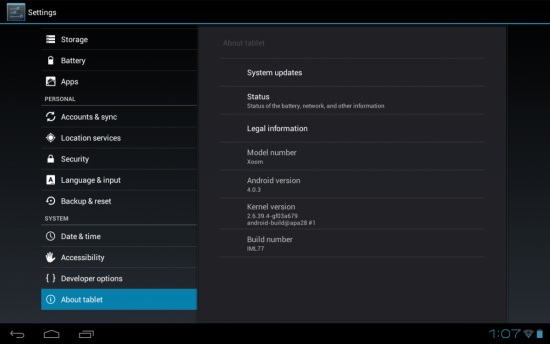 Motorola's official site reads 'Ice Cream Sandwich is cool.' And Motorola Xoom, in our opinion just became a lot cooler. The first tablet to come with Android 3.0 – Honeycomb, now has an Android 4.0 – IML77 update.

The only bugger is that the update is restricted to Xoom Wi-Fi owners in the U.S. for now. Xoom, in my opinion is one of the decent Android tablets in the market currently. Too bad Motorola hasn't given us an update for Xoom 3G or a worldwide update for both devices as yet.