The Nokia Lumia 800 has been proclaimed as one of the best smartphones of 2011 and even got a phone of the year award. The handset quite literally reflects the partnership of Nokia with Microsoft.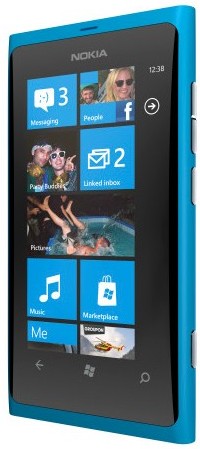 To this, Nokia replied that the issue is not hardware but software and will be fixed via an update that will be released on the 18th of January. Well Nokia has kept its word and a new update has started rolling out for the Lumia 800. The update brings the software on your phone to version 1600.2483.8106.11500 and focuses on:

Battery performance enhancements

Wi-Fi connectivity enhancements

You should automatically get a message on your Lumia 800 notifying you about the update. But if you haven't, then relax as Nokia has also said that the update won't reach every Lumia 800 but will take the next two weeks to be delivered. Around half of owners will get the update in the next seven days, with the remainder over the following seven days.
If you do get the update message, just plug in your handset to Zune, start updating and tell us if you were successful and if the update fixes the battery issues or not.