Canadians get conned; sold clay instead of iPad 2s
Buying the best tablet in the world : the Apple iPad, is like a fantasy ride of sorts. But the exhilaration of buying an iPad turned into grave disappointment for an unsuspecting Apple customer in Canada as he was sold a slab of clay instead of the iPad 2. The aggrieved customer, Mark Sandhu said," I did not expect this from Future Shop ." When Sandhu took back his fake iPad, the store refused to take it back and accused Sandhu of trying to scam them. He further added," Maybe the way I was dressed, I don't know," he said. "She made me feel like I'm trying to scam them out of $700. I was the one getting scammed"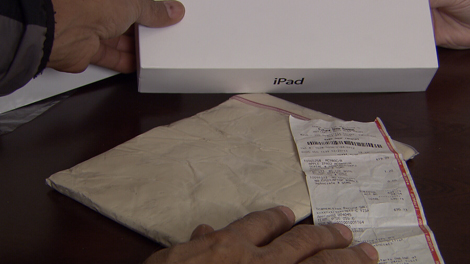 This is how the scam goes. First, the scamster purchased a real iPad, and then they replaced it with what looked like an iPad but was actually a slab of terra-cota. The fake was so good that it actually had the same weight and form as an original piece and the store, unaware of what was going on, sold them further to customers.

The customer tried to use many avenues to resolve his complaint, including the police without any success. But, when Canada's largest news channel, CTV picked up the news, the Future Shop had no choice but to provide Sandhu with a real iPad 2 along with a written apology.
While this matter has finally been resolved, there might be ones that aren't. We advise you to read documents carefully and check any product thoroughly before purchasing it. Who knows if another scam might be waiting around the corner?