Besides introducing Allo, Google's new smart messaging app, the company has also introduced Android Instant Apps at the ongoing Google I/O 2016 developer conference.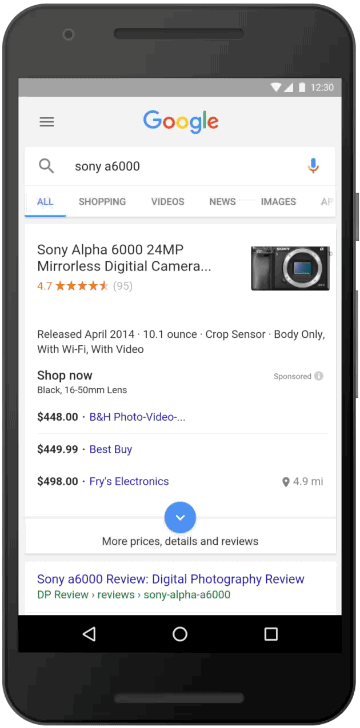 With Android Instant Apps, you no longer need to download the entire apps and install them on your smartphone. You can use the apps from a link without having to actually install it on your smartphone. Just a single tap on the URL will open directly in an Android app, even if that app isn't installed on your smartphone.
App developers won't be required to build a new, separate app as the Android APIs, project and source code will remain the same. Developers will only need to update their existing apps to take advantage of the Instant Apps functionality.
"This is a big change, so it's going to take some time. We've been working with a small set of partners to help refine the experience, including developers like BuzzFeed, B&H Photo, Medium, Hotel Tonight, Zumper and Disney. We'll be gradually expanding access for developers and bringing Instant Apps to users later this year." said Suresh Ganapathy, Product Manager
Google Play will download only those parts that are needed when the user clicks a link. Now, you might say that only the users with the recent version of Android OS will be able to enjoy the Instant Apps functionality. You are mistaken. The Instant Apps will be compatible with devices that are running on JellyBean. So, if you are using a smartphone which is powered by Android JellyBean, you will be able to use these Instant Apps when they are made available to the users later this year.