Back in May last year, during the I/O 2016 conference, Google announced Android Instant Apps. With Android Instant Apps, Google made it possible for the users to use an app without having to install it on their devices. Until now, the Instant Apps feature was only available in some countries, however, it is now available in India as well.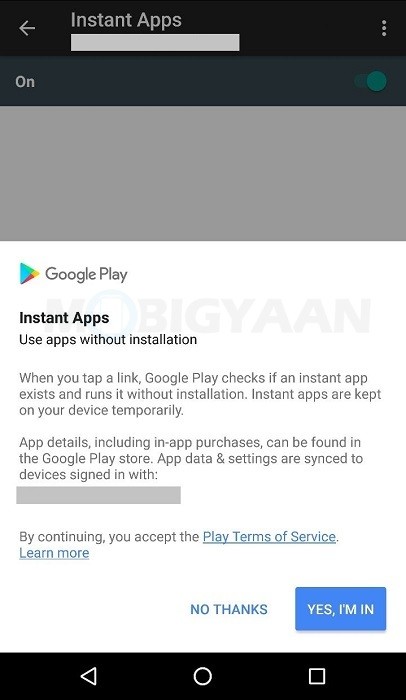 The Instant Apps feature is showing up on our Nexus 6P since yesterday. It can be found under the Settings > Google menu. To turn this feature on, you only have to tap on the toggle button available at the top-right corner of the Instant Apps screen, and then tap on "Yes, I'm in" to confirm.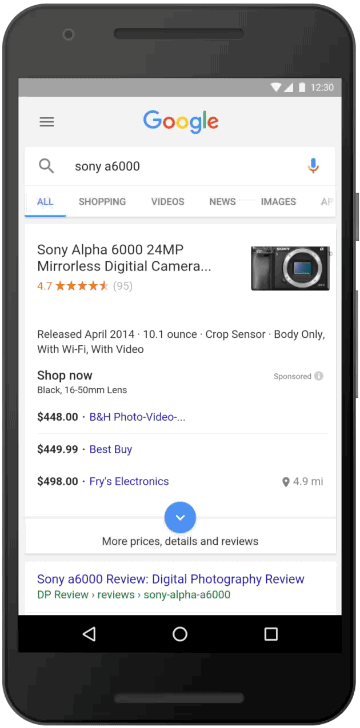 Once enabled, you will be able to use apps on your device without having to install them. Whenever you tap on a link, Google Play will check whether an instant app for that service exists, if yes, that instant app will be opened on your device. Also, the instant apps will be stored on your device temporarily. All the instant apps that you use will be listed in the Instant Apps section under the Settings > Google > Instant Apps menu.
Having said that, the Instant Apps feature won't be available on all the devices. In India, it might initially be only available on Google Pixel, Pixel XL, Nexus 5X and Nexus 6P. At this moment, apart from the Nexus 6P, we cannot verify whether the feature has reached the aforementioned Google devices in the country or not.
Also, at this point of time, we don't have much information about the Instant Apps available in India. That said, as soon as we do, we will share that information with you as well.
Also, for those interested, our Play Services is on version 11.3.02 (440-161239932), Play Store on 8.0.73.R-all [0] [PR] 162689464, and of course, Google Play Services for Instant Apps on 1.16-release-163713653.
By the way, are you seeing the Instant Apps feature on your smartphone?
Update: The Instant Apps feature is rolled out on non-Google phones as well in India.