Google's Android Jelly Bean OS is only a week old and it seems that it is already suffering from overheating.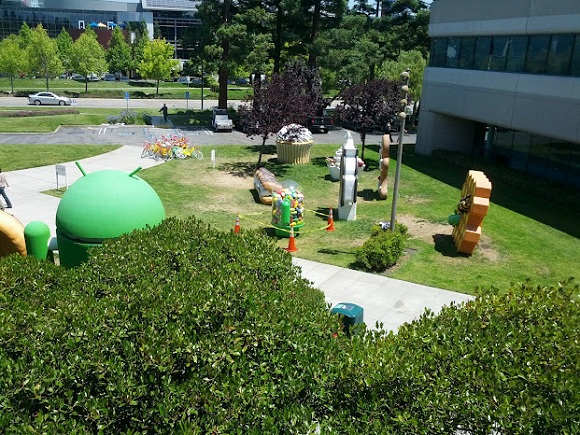 No it is not the actual Android Jelly OS but the statue that was erected at the Google Headquarter in Mountain View about a week back which is not able to bear all the heat.
It seems that the Android Jelly Bean statue is not able to bear the heat at Mountain View and is melting down due to overheating. Due to this, even the head of the statue has popped off.

It seems that the trapped air inside the statue created a greenhouse like effect that caused the head to explode, which also exposed the delicious treats inside it. And this also attracted some passerby's interest and took the opportunity to just walk away with the treat.

Google's Dan Morrill posted to his G+ account, the picture which you see above and

said

,

Jelly Bean is so ridiculously hot that the JB statue overheated, and his head partially melted and popped off.

And then we think somebody stole one of the jelly beans. People: please don't steal our jelly beans.
Now the designer is working on a bug fix and we home Google includes the green head on the statue that appears in the Jelly Bean Logo. And till then, for the safety of the statue and to save
rest

of the Jelly Beans from theft, the statue has been cordoned-off.