UC Browser for Windows Phone hit v2.2, bring SkyDrive integration
Users of Windows Phone have always faced the problem of how to transfer downloads from their Windows Phone

smartphone

to PC, but not anymore.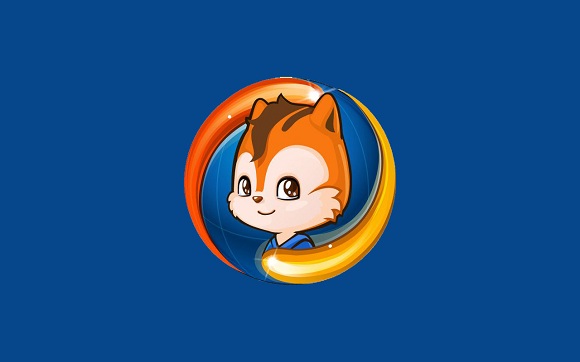 UC Browser for Windows Phone has received an important update bringing the version of the browser to v2

.

2 and also bringing in a great new feature which is 'Downloads in Cloud'. With this new feature the UC Browser now become the UC Browser is the first browser to arrive with built-in SkyDrive support.
In addition to downloading with multi-thread as usual, users of UC Browser 2.2 for WP can upload their downloads in cloud to SkyDrive in seconds. Once users sign in SkyDrive, they can manage their downloads on any platforms and devices.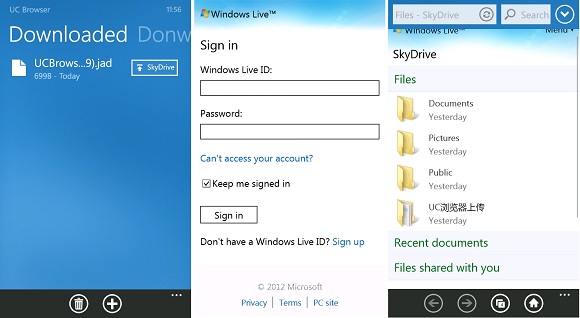 So this feature is indeed going to be helpful for many Indian users on Windows Phone OS who can now make use of their SkyDrive account and easily manage downloads and uploads.

Other features of UC Browser 2.2 include:

Copy-Free:

Copy-Free now has Copy, Search and Share all in one. UC gets you whatever you desire.

Smooth Glides:

You can swipe however fast, wherever you want. UC always reacts easy and smooth.

Better Night Mode:

More refreshing and comfortable: UC provides a more eye friendly interface in night mode.

Cache Optimization:

Smarter UC now avoids network reconnection and becomes quicker in tab switching.

Better Image Typesetting:

Optimized image typesetting in Booster Mode, giving you better visual experience in browsing.

Smart Auto-fill:

Give UC a hint and it fills everything you need. Search keywords? URL? It knows all.

System Info Standing by:

One little downward swipe on top of

address bar

and you can get all necessary system information.
You can download the latest version of UC Browser from the Windows Phone Market for your Windows Phone 7.5

smartphone

.