Android L Developer Preview announced as the biggest release in the history of Android
Google's annual I/O Developer's Conference is still ongoing and the company has announced the next major Android release dubbed the Android L. Google claims it to be the "biggest release in the history of Android." That's quite a bold claim and from the looks of it, that might be true.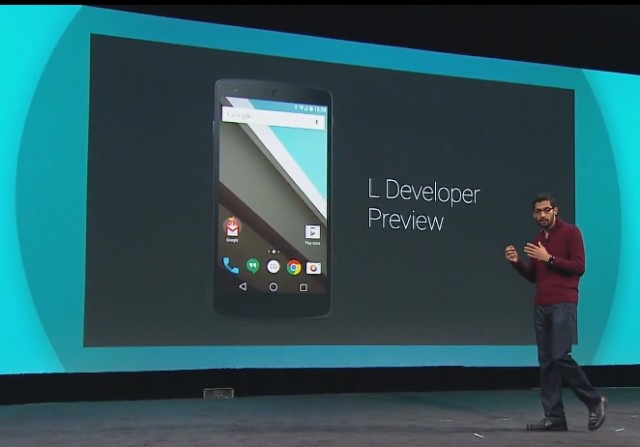 Unlike the past, Google has announced an Android L Developer Preview to be rolled out for the Nexus 5 today and the actual preview release is coming later. Google hasn't revealed the version number of the latest Android release but we can expect it to be Android 5.0, considering the major changes it brings. Android L brings 5000 new APIs to the table.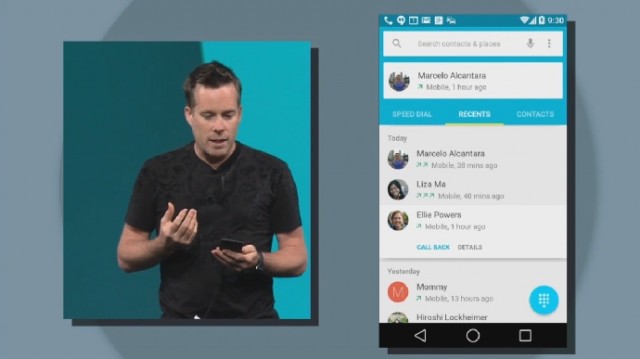 Android L brings plenty of visual changes and a new design language dubbed Material Design. There's a new revamped dialer with pretty cool looking ripple effects, all the system apps have been visually updated. There's a new status bar and improved notifications.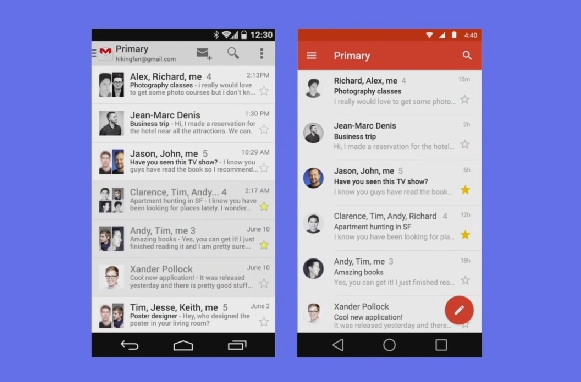 The notifications are now enhanced and available on the lockscreen. there's also "heads-up notifications", which will arrive on top while you are playing a game and you can easily swipe them away. There's also a new recents/multitasking interface, which shows up in cards view. Chrome browser has been updated with better UI and improved performance. Scrolling is extra smooth, thanks to GUI rendering fixed at 60 fps. There's also a new keyboard, which looks flatter and better looking.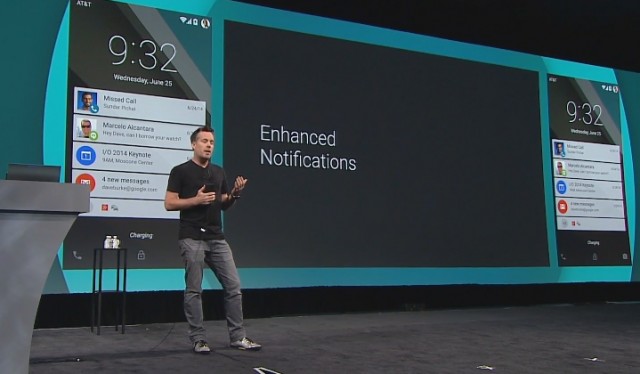 Android L features ART as the default runtime environment and it brings 64-bit support and it's compatible with ARM,  x86 and MIPS architectures. ART brings improved performance and better memory management. Google has also introduced Project Volta, which is aimed at improving the battery performance on Android devices. There's also a new Battery Saver mode, which gives the Nexus 5 90 minutes of extended usage.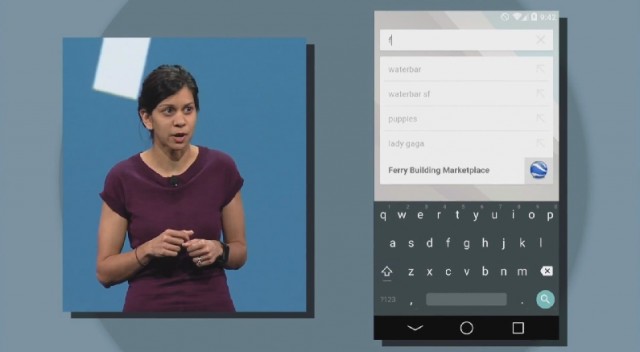 Android L Developer Preview will be released through factory images for the Nexus 5 and Nexus 7, while the consumer release is coming later this year.