Android Wear gets detailed, full SDK released
Android Wear was announced three months back and today, at the ongoing Google I/O Conference, Google has finally detailed its features. Google has also released the full Android Wear SDK. In related news, Google has also announced Android One and the next major release of Android dubbed Android L.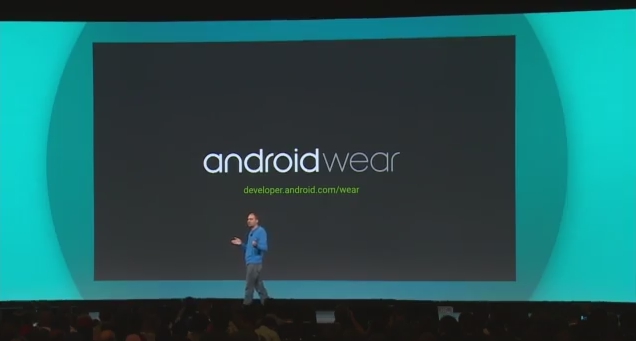 As we already know, Android Wear is build around the Google Now voice experience. Android Wear on a wearable device pairs up with your Android smartphone and brings you notifications and contextual informations. You can tap the notification on your Android Wear smartwatch to get more info about it and if you swipe it away, the notification will be swiped away from your phone as well. You can swipe horizontally for more details.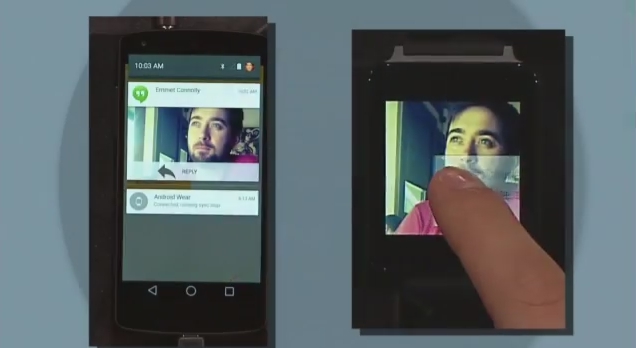 You can trigger Google Now by saying "Okay Google" and if you set a reminder on your smartwatch, it'll be shown on the phone too. Android Wear has the ability control other apps and services from your phone too. With the launch of the full Android Wear SDK, you can expect more apps and services to support Android Wear. You can control the music on your phone via Android Wear. There's the Google Now pedometer feature as well, which tracks your heart rate and steps on compatible devices.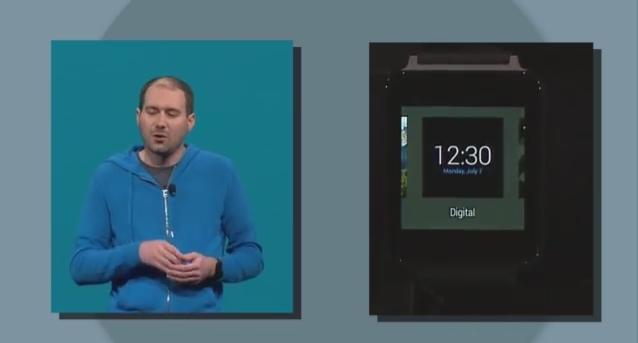 Android Wear supports both square and circular watch faces. You can change the watch face of your Android Wear smartwatch by press holding the homescreen. Google has opened up the platform for custom watch faces as well. Android Wear brings an always on display and it will show you your watch face normally but when you bring your wrist up, it'll show you the notifications. The Android Wear smartwatch will vibrate when you get a notification. You can also put the Android Wear smartwatch into Do not disturb mode by a swipe from the bottom and you can get all your notifications from swiping down again.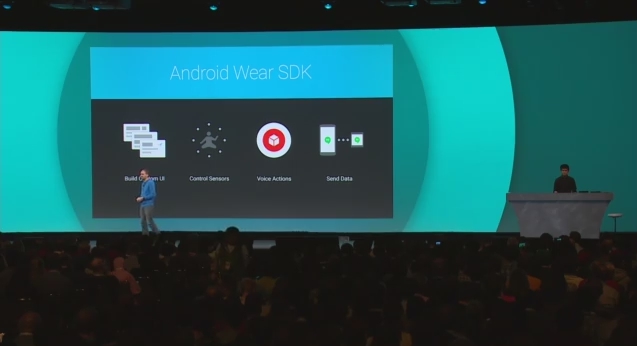 The very first Android Wear hardware, the LG G Watch and Samsung's just announced Gear Live smartwatch go on sale later today while the Moto 360 will come later this year.