Google has finally revealed its smartwatch OS –  the Google Android Wear OS is a centred around smartwatches and other wearables and might just be something that will finally give the smartwatch industry the final push to bring it to a mainstream target audience.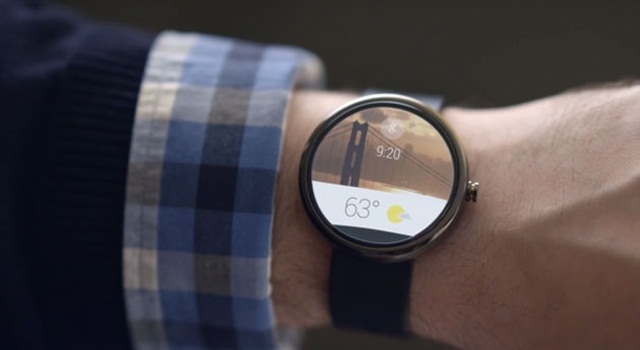 So basically, what is it and what's on offer?
The Google Android Wear is built on the same lines that smartwatch makers like Samsung and Sony has been working with, but it is just a little more polished and therefore, should beat them in terms of usability.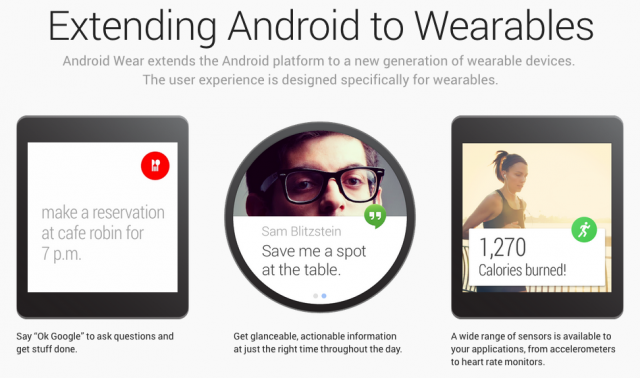 Like Android, Google Android Wear is an open source OS and will create a system where developers can integrate their apps and create a delectable OS offering. It will be able to get notifications from your smartphone and also let you control stuff like music playback, right from the watch. It will also take voice commands suing the Google Now service.
There are some features that are the highlight of Google Android Wear OS:
Google Now will push useful updates to your smartwatch. These would include updates from Facebook and Twitter, news notifications and more.
It will allow you to control your smartphone from your smartwatch.
It will give you access to great fitness data, measuring speed distance and time.
Check out this video preview Google has put for the Android Wear OS:
Who is partnering with Google?
Google is never short of hardware partners and with an offering such as this, most smartphone players would be willing to take a bite of the pie. LG and Motorola have already announce their Google Android Wear OS, while Asus, Samsung and HTC should have theirs out soon.
Availability
There are no dates out yet, but Google has indicated that its offering a smartwatch by the end of the year. But, knowing what has happened with Google Glass, you can't really trust it.
Developers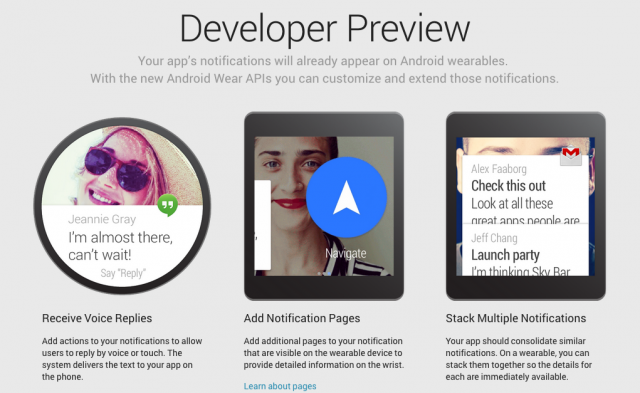 Developers get ready to make some smartwatch apps. Check out what you need to do and you can make your apps smartwatch compatible.
What about mainstream smartwatches
Well, one thing is clear. Smartwatches are not just a fad and everybody in the smartphone is taking them seriously. Well, when would you be able to do that? We think when they are available in variety of price ranges and offer something more. With Google Android Wear in the mix, you really don't know what to expect.