Google launched Android One smartphones in India back in 2014. The Android One smartphones were $100 smartphones which were running stock version of Android with a promise of timely updates from Google. Now, Google is reportedly planning to launch Android One smartphones in the US.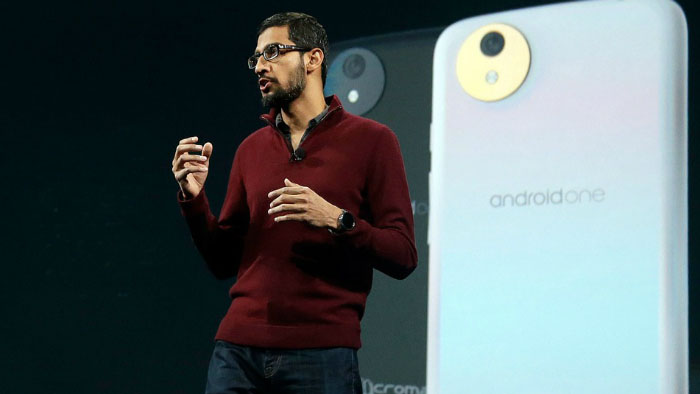 The Android One smartphones were meant for developing countries with Google's aim to provide affordable smartphones to the people. These smartphones were running stock version of Android and Google promised to deliver latest updates in time to these phones for two years from their date of launch. However, this program didn't take off as expected by Google, mainly because of the weak hardware those smartphones came with as compared to the ones offered by its competitors.
Well, Google now has its sights on the US and the company is said to launch Android One smartphones in the US which would be priced between the $200 – $300 price bucket. The reason for increasing the price limit would be to allow the manufacturing partners to pack in relatively better hardware under the hood.
Google is said to have partnered with LG to launch the first Android One smartphone in the US, however, the company would partner with more manufacturers to offer more options to the customers to choose from.
These new Android One smartphones will receive latest Android updates directly from Google for two years from the date of sale. They are also expected to come with Google Assistant which is found on the company's 2016 smartphones – the Pixel and the Pixel XL – as well as on Google Allo. Well, this might annoy the Nexus 5X and Nexus 6P owners as their Android One counterparts would get the Google Assistant for a lesser price.
These Android One smartphones will be launched in the US later this year, mid-2017 to be precise. Google will also be doing some heavy marketing like it did with the Pixels. Well, this new wave of Android One smartphones might just give some competition to the Moto G series smartphones as those are the only smartphones in this price range which offer stock version of Android with faster updates and decent hardware.
Would you buy an Android One smartphone running stock Android? Or, are you better off with those customized versions of Android on other smartphones?