We were expecting Google to release the first developer preview of Android P – the latest version of Android – next week, but, Google has dropped it a week before and it's finally here for all you tinkerers, enthusiasts, and of course, the developers.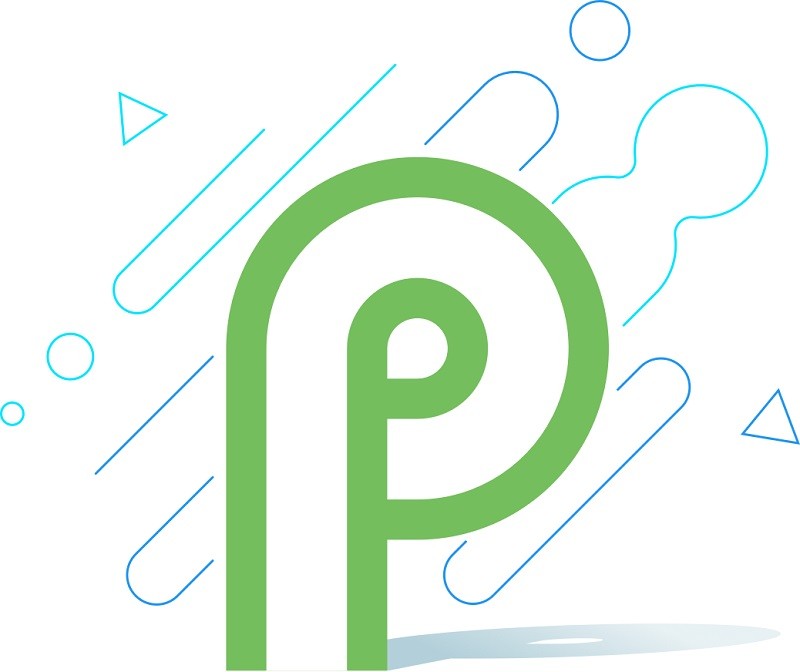 Well, as this is a developer preview, it's not meant for daily or consumer use. Instead, it's meant for the developers so that they can start developing their apps that would be compatible with Android P when it's officially released to all the users.
Moreover, don't expect this developer preview to be as smooth as the official builds of other versions of Android, as it will, in all likelihood, have several bugs that will surely be ironed out in the upcoming releases of the developer preview.
However, what's worth noting here is that as this is the new version of Android, it brings along some new features with it. One of the most important one being support for display cutout.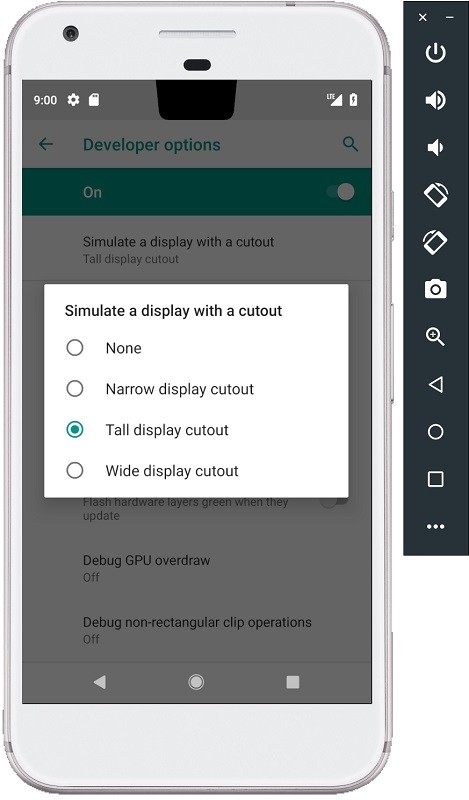 We already came across reports of Google adding support for display cutouts (or notch, as many would like to call) a couple of weeks ago. But Google has finally confirmed that it's adding support for display cutouts with Android P.
There are already some Android smartphones in the market right now that have Apple iPhone X-like notches, and, the number of Android smartphones coming with such cutouts and notches is only going to increase this year, hence, it was only a matter of time that Google added native support for this in Android.
With Android P, developers can simulate different kind of display cutouts on an eligible device and see how their app would look like. This would help them design their app accordingly.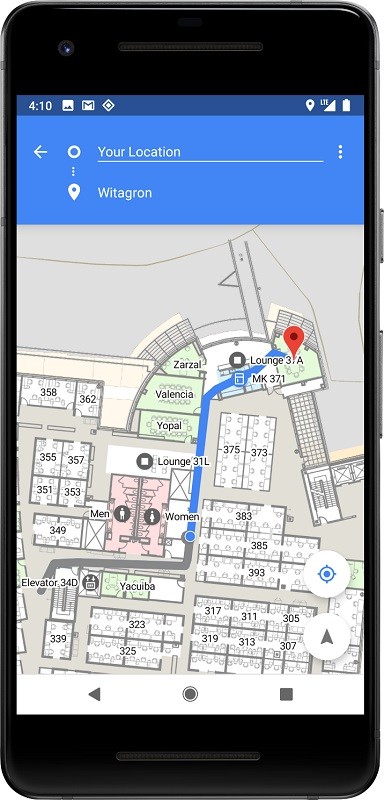 Another feature Google has introduced with Android P is Indoor Positioning. This feature will make use of IEEE 802.11mc Wi-Fi protocol (aka Wi-Fi Round Trip Time) to let the apps measure the distance to a nearby Wi-Fi Access Points and determine the position indoors with an accuracy of 1 to 2 meters.
Google says that with this feature and this kind of accuracy, you can "build new experiences like in-building navigation; fine-grained location-based services such as disambiguated voice control (e.g.,'Turn on this light'); and location-based information (e.g., 'Are there special offers for this product?')."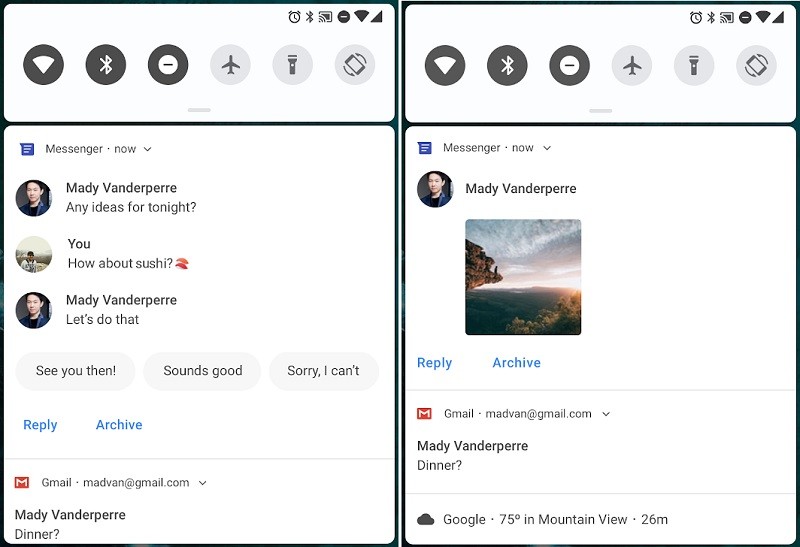 With Android P, Google has made some improvements to messaging notifications. Now, users will be able to see more information in notifications like chat conversations, photos and stickers. Moreover, Google has also added support for Smart Replies in the notification so that you can quickly reply to messages. For example, if someone sends you a message asking "Hey, wanna go for a movie?", then you will be shown multiple options in the notification such as "Yeah, let's go" or "No, I can't".
Apart from these features, the Android P developer preview also comes along with support for multi-camera, built-in support for HDR VP9 video, improvements to Autofill framework, new Neural Networks API, and more. Besides, with Android P, idle apps won't be able to access the device's microphone, camera or other sensors, which is very much appreciated. You can head over to the Source link at the end of the article for more detailed information.
Well, having said that, as this is the first developer preview, you won't be able to get it over-the-air by enrolling in Beta program because the Beta program for Android P is currently unavailable. Hence, you have to manually flash Android P on your device. If you haven't done this before, click here for instructions on how to do it.
That said, you will need Google Pixel, Pixel XL, Pixel 2 or the Pixel 2 XL to be able to check out Android P. Yes, this also means that Nexus 5X and Nexus 6P won't be getting any new Android version updates. However, if you don't own any of the aforementioned Pixel devices, you can still check out Android P by using the official Android Emulator.
Google hasn't revealed the exact date of the release of Android P to all users, however, it did say we should expect the final version to drop sometime in Q3 of this year. Well, if the release of Android 7.0 Nougat and Android 8.0 Oreo is anything to go by, then you should expect Android P to drop sometime in late August. However, before rolling out the final version of Android P, Google will be releasing four more developer previews to iron out all the bugs and make sure that the final build is devoid of any issues.