Last Sunday, at a pre-MWC event in Spain, HMD Global announced five new Nokia phones. Four of which are Android smartphones and one of them is a feature phone. Well, while we do know when to expect these Nokia smartphones in India, what we don't is how much they will cost in the country. But, thanks to a report by NokiaPowerUser, we now have a pretty fair idea of the India pricing of these Nokia phones.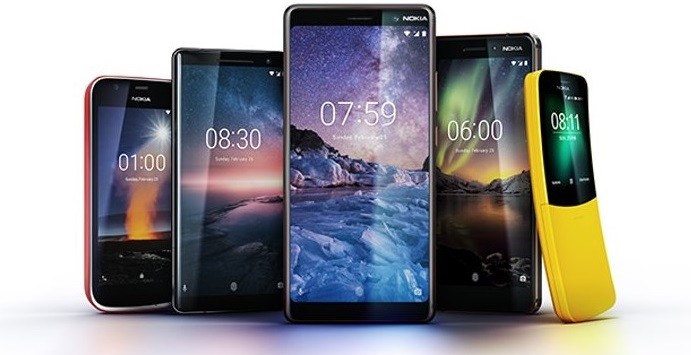 The Nokia phones that HMD Global announced last Sunday are Nokia 8110 4G, Nokia 1, Nokia 6 (2018), Nokia 7 Plus, and, the Nokia 8 Sirocco. And, according to the information received by NokiaPowerUser from their retail sources, the Nokia 8110 4G will be priced at ₹4999, Nokia 1 at ₹5499, Nokia 6 (2018) at ₹16,499, Nokia 7 Plus at ₹24,999, and, the Nokia 8 Sirocco at ₹44,999.
Well, it's worth noting that the retail sources who shared this information have also said that these prices are subject to change and we might very well see a different number as we inch closer to the launch of the phones in India. Moreover, these pricing details of the Nokia phones haven't been announced officially by HMD yet, hence, take the information with a proverbial grain of salt.
Lastly, NokiaPowerUser's report also states that except the Nokia 8110 4G, all other Nokia phones are expected to launch in India sometime next month, with the Nokia 8110 4G coming later on in May or June.
Well, we expect to hear more about the price and availability of these Nokia phones in India in the coming weeks. And, out of all the phones, we are eager to get our hands on Nokia 8110 4G as well as the Nokia 1 – the former being a feature phone while the latter being an Android Go smartphone. What about you?