Android powered Nokia X, Nokia X+ and Nokia XL announced at MWC 2014
After unsettling uncertainty about the Android project called Normandy, Nokia has officially announced its first Android powered Nokia X series of smartphones which consists of the Nokia X, the Nokia X+ and the Nokia XL.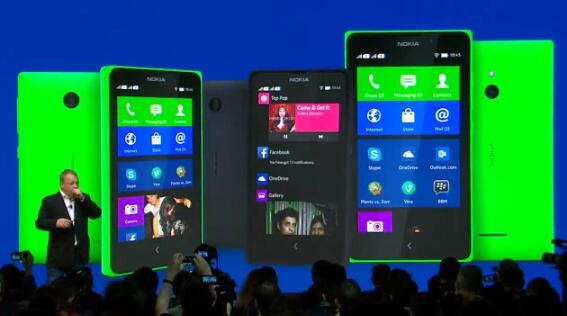 The Android powered Nokia smartphones have been officially announced at the MWC 2014 expo. The series consisting of three smartphones, contains two low-end affordable smartphones – Nokia X and Nokia X+, and also a high-end smartphone – Nokia XL. All the three smartphones run a forked version of Android customized by Nokia. The UI is quite similar to the tiles seen in the Windows Phone.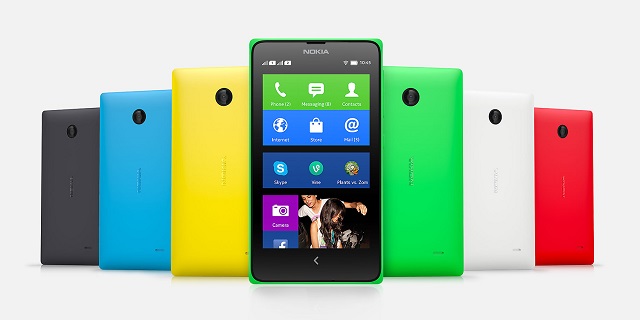 As expected, the Nokia X smartphones do not have the Google Play services. However, the company has launched the Nokia Store for Android apps. Users can also access the popular Yandex Store for apps. Also a series of Microsoft and HERE apps would be available to the users to compensate for the Google Play Services.
Both the Nokia X and Nokia X+ have a 4 inch display. the only difference between the two is that the latter has extra RAM and storage. The Nokia XL on the other hand has a 5 inch display with a 2 MP front facing camera. All the devices are powered by a dual core Snapdragon S4 processor clocked at 1 GHz.
The Nokia X series smartphones are not flagship devices, but are meant to move a lot of numbers and appeal to emerging markets. It would also provide users a gateway to (reason to use) Microsoft's services. The Nokia X would be available immediately priced at 89 EUR ($120). The Nokia X+ and Nokia XL would be released later priced at 99 EUR and 109 EUR
Speaking about the Nokia X series of Android smartphones, Stephen Elop, CEO, Nokia, said, "With the Nokia X, we benefit from the Android app ecosystem. However, we have built on this, with the device introducing new people to Nokia apps and services. It also means Android developers can bring their apps to the Nokia family in just a few hours. The Nokia X takes people to Microsoft's cloud, not Google's cloud, which means Microsoft will be able to reach people it has never talked to, all around the world."
Nokia X specs:
4 inch display
800 x 480 pixels resolution
1 GHz dual core Qualcomm Snapdragon S4 processor
512 MB RAM
4 GB internal memory
3 MP primary camera
Nokia X software platform 1.0
1500 mAh battery
Nokia X+ specs:
4 inch display
800 x 480 pixels resolution
1 GHz dual core Qualcomm Snapdragon S4 processor
768 MB RAM
4 GB internal memory
3 MP primary camera
Nokia X software platform 1.0
1500 mAh battery
Nokia X specs:
5 inch display
800 x 480 pixels resolution
1 GHz dual core Qualcomm Snapdragon S4 processor
768 MB RAM
4 GB internal memory
5 MP primary camera
2 MP front facing camera
Nokia X software platform 1.0
2000 mAh battery