With Mozilla trying to reach the open web to everyone with its Firefox OS project, the company unleashed a market breaking low-priced smartphone costing just $25.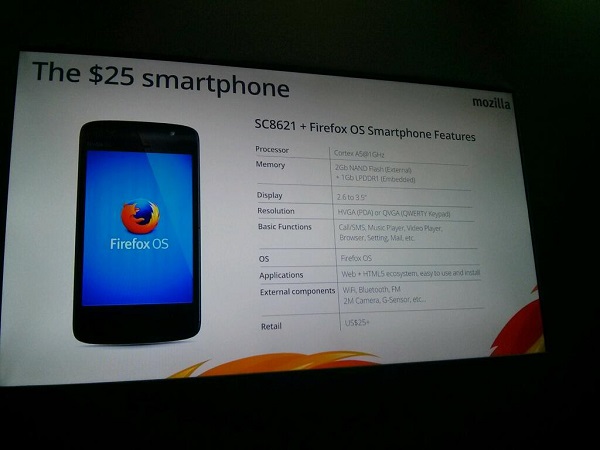 Mozilla has signed a partnership with Chinese chip maker Spreadtrum to make a Firefox OS smartphone priced at just $25. Mozilla will use Spreadtrum's SC8621 chip for the phone. The device is expected to sport a small 3.5 inch display with resolution of 480 x 320 pixels. It is expected to offer more features than any other feature phones sold in that price range, thus making it a better choice.
While there are quite a few smartphones in the $99 range, very few touch the $50 range. With Mozilla's daring entry with phones priced at just $25, smartphones would a more viable option than the traditional feature phone. The two companies are also working on integrating Firefox OS with SC6821 and SC7710 WCDMA smartphone chipsets.