After previewing the Android 5.0 at the recent Google I/O 2014, Google has now officially announced the new version called as Android Lollipop.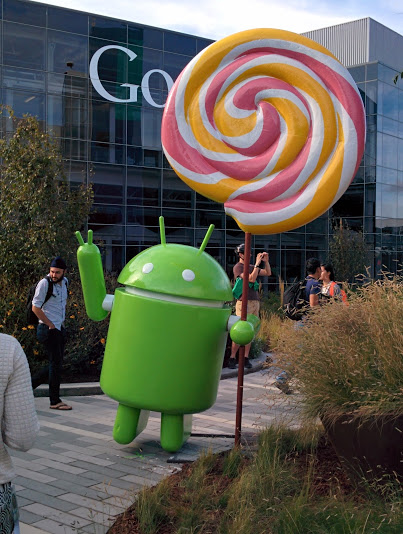 Google has unveiled the Android version 5.0 called the Android Lollipop. The new version has a completely revamped UI which uses the Material Design concepts to offer major visual enhancements. The entire process makes the content intuitively responsive to the users touch or even voice.
The Android Lollipop version also brings along with new colours, icons and animations which offer easier navigation while making it very intuitive. This version is said to focus on the battery life of the devices and has a new battery saver feature that extends the life of your device by up to 90 minutes. It also provides more control over notification by even allowing to limit them in certain cases.
Another interesting feature of the Android Lollipop is the SmartLock feature which can be used to assign a trusted device like a smartwatch or a Bluetooth earpiece and would automatically unlock the smartphone whenever it is in the vicinity. The new Android version would come preloaded on the just announced Nexus devices. Older Nexus devices are expected to get the update in the next few weeks.