Android Wear companion app hits the Play Store
The first Android Wear smartwatches are set to be in consumer hands very soon and Google has already released the Android Wear companion app on the Play Store for those early buyers.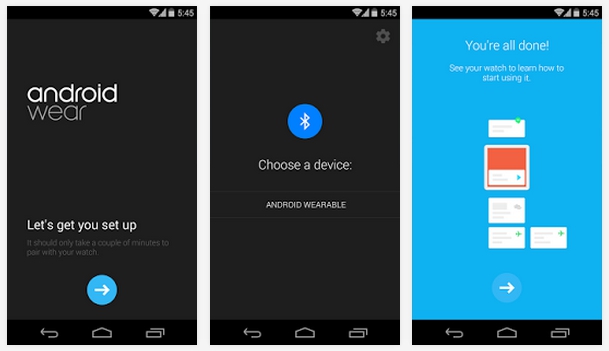 As you might have already understood, the Android Wear companion app lets you connect your Android Wear device with your Android smartphone. Once your Android Wear device and your Android smartphone are in sync, thanks to the companion app, you'll be able to make full use of your wearable device. It is very similar to Samsung's Gear Manager for its previous Gear smartwatches and Pebble's Android companion app.
Right now, the Android Wear companion app isn't of any use but we are glad it's here before the Android Wear smartwatches have released. Along with the companion app, Google has also released a new section of Android Wear apps, which features 25 Android Wear apps as of now.
If you are getting an Android Wear smartwatch, hit the link below and get the companion app and you should definitely check out the apps that will be available for your smartwatch.