Angry Birds has been downloaded 1 billion times
Guess who's making the numbers roll? Yes, Rovio has been making huge profits thanks to its Angry Birds game franchise. Reports are coming in from the company that the game has surpassed one billion downloads across all the platforms including Android, iOS, Windows and Mac OS X.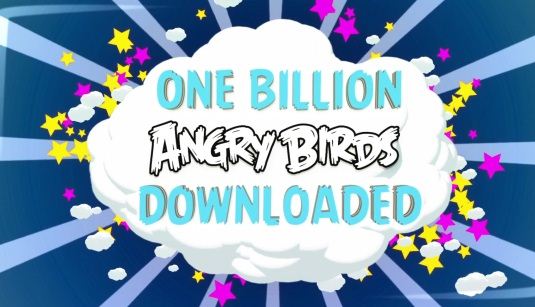 The first game was launched back in December 2009 and since then we saw Angry Birds Season, Angry Birds Rio and now Angry Birds Space rolling out and making huge money for the company.

Stats say that 350 million downloads were in 2012 alone and the latest Angry Birds installment, Angry Birds Space, was downloaded more than 10 million time in less than three days and about 50 million times in 35 days which makes it the fastest growing mobile game ever.
So how much profit did the company make? Well the game has made $106 million for the company in 2011 and has about 200 million active monthly users. Now that's something.