If you loved Angry Birds Space, well we have news for you. Rovio has updated Angry Birds Seasons with a new level which involves underwater physics.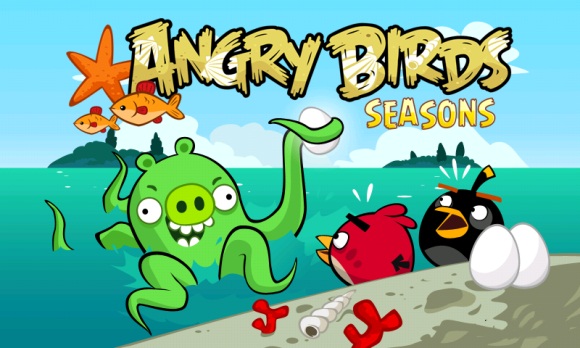 The new level is called Piglantis where the pigs are on platforms over water. So you have to sling over and even swim underwater to catch them.  The underwater physics is a bit similar to what we saw on Angry Birds Space and is pretty exciting.

Here's the official change log by Rovio:
Welcome to beautiful Piglantis! Things work a little differently in this aquatic wonderland — try flinging the birds underwater and see what happens! Think you can defeat the King Pig in his tropical lagoon kingdom?
-Play through 30 all new levels in the fantastic kingdom of Piglantis!
-Delight in the new water physics — hint: pigs sink!
-Explore the underwater ruins of Piglantis!
-Groove to the aquatic sounds of the lost pigilisation!
The update is available for Android and iOS devices. You can download the updates by hitting the thumbs below.