It seems that Nokia is on a patent filing spree based designs. It was two weeks back when we saw a probable Windows Phone 8 ad slide leak which went on to match with a concept design WP device for which Nokia filed a patent recently.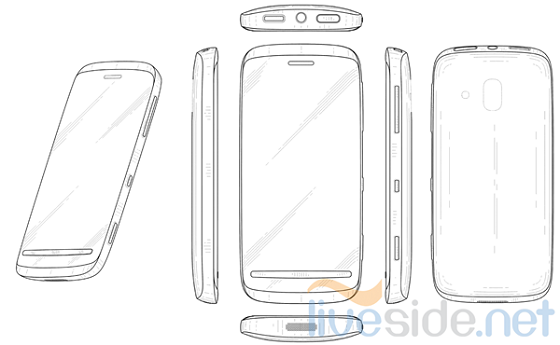 And now again we see another design patent filed by Nokia which goes on to match another WP based concept device we have seen long ago.
Live Slide has got their hands on the patent, numbered D650,350 which was filed back in May 26, 2011 and goes on to bears good resemblance to one of the concept designs released by Nokia when they announced their partnership with Microsoft in February 2011. 
There is only a little difference between the concept phone and the patent. The capacitive buttons that we can see in the concept renders have been replaced with physical buttons in the patents. Otherwise, all the other details like the design, camera and flash positions are matching on the whole. 
 
So it seems that Nokia indeed had back in 2011 itself decided how it wanted to play with the devices running on Windows Phone OS on the long run after it decided to drop the burning Symbian OS. Now we have to see if these patented devices will arrive with Windows Phone 8 OS or will be released with the Mango update.