App Review: Facinate for Symbian
A very fascinating Facebook App for Symbian devices has arrived, called Facinate.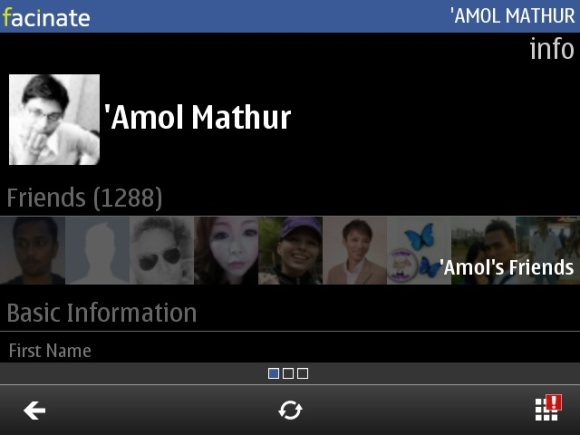 Developed by a company called Inova IT, this app is sure to give the most popular Facebook app for Symbian devices, fMobi, a run for its money as this app is free to download and as developers acknowledge, free forever-ever.
– Works on a Nokia 5800 or Nokia 700. Nobody is left out!
– Has a really unique, swipable user interface. Totally cool, sweet, fast and useful.
– CHAT. srsly? y, 24 / 7. omg, so kewl. c u.
– Home screen – and a really good looking one!
– Notifications on your home screen! Never miss out on your friend's birthday again.
The user Interface of Facinate is simple but yet classy. Log in to your Facebook account and you are greeted with your wall where you can find all the updates from your friends. A notification and options signs can be found as you can see below.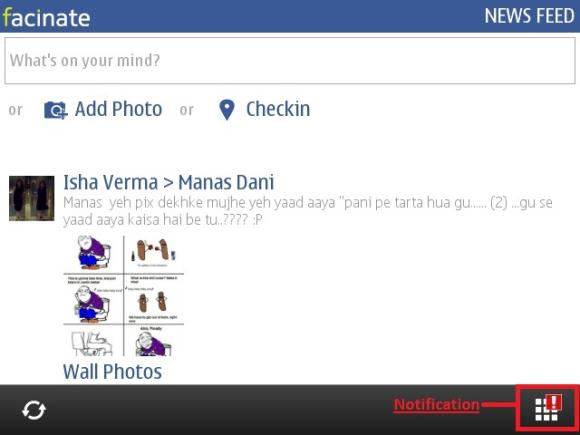 When you click it, you are welcomed with options like News Feed, Friends, Messages, Chat, Birthdays, Notifications, My Wall and Photos. Here you can scroll through your timeline and also swipe through the app just like we do in Symbian Anna home screen. Swipe through and you get another set of options such as Events, Info, Settings, About, Logout and Exit.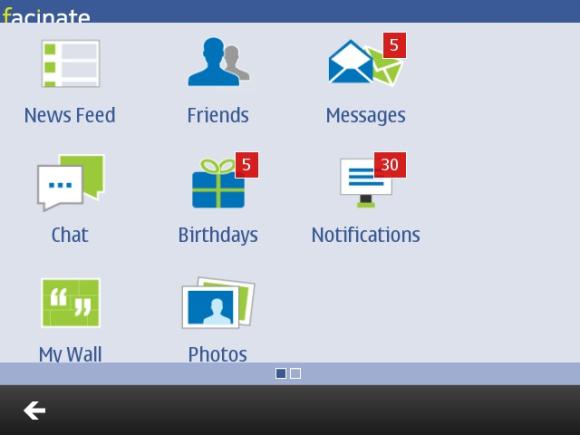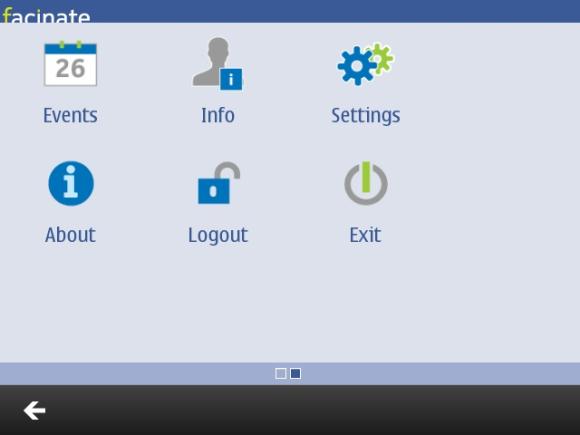 So now you can never miss any Birthday or event that you were awaiting for. Under the Settings you'll find Change Themes, Tips and Push Notifications. There are two types of themes available, light and dark. Push notifications will keep you updated if you have a message of other notifications.
Facinate also has Facebook Chat integrated which works great and is responsive. Here too you can swipe left and right if you are having conversation with multiple friends of yours.
You can upload your favourite photos from your mobile memory or can click one from your camera and upload it to Facebook. Also include your location and add a description to the photo. You can select the already existing folder to which you want to upload the picture or let the picture be uploaded in a new folder Upload from Facinate.
All in all the app is very much Facinating and is made for all of you who don't want to spend a few bucks on buying an app but still want all the features. Head over here and download the app for your Symbian device.