Apple's CEO Tim Cook is currently on a visit to India with the hopes of boosting Apple's sales in the country. Apple yesterday announced its iOS App Design and Development Accelerator in Bengaluru, India with the aim to boost the growth of India's iOS developer community. Now on day two of Mr. Cook's visit to India, Apple has announced the opening of Maps development office in India.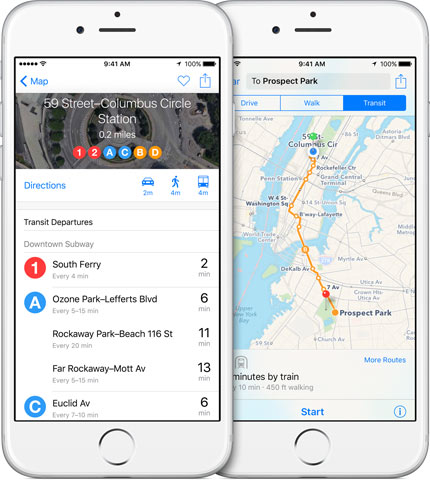 This new development office will be set up in Hyderabad. Just like Bengaluru, Hyderabad is also a hub for startups and I.T. industry in India. Many tech giants have offices set up in both of these cities.
Commenting on the announcement of development office in India, Apple CEO Tim Cook said, "Apple is focused on making the best products and services in the world and we are thrilled to open this new office in Hyderabad which will focus on Maps development. The talent here in the local area is incredible and we are looking forward to expanding our relationships and introducing more universities and partners to our platforms as we scale our operations."
Opening an office in Hyderabad will accelerate the development of Apple Maps and will also create up to 4000 jobs. Apple already supports 6,40,000 iOS developer jobs and other related positions across India.
"Apple is one of the most innovative companies in the world and we are very proud they chose us to partner with for this important project. We are experts in geospatial data and we will be hiring thousands of people from the local area to support this effort." said Anup Jindal, CEO of RMSI, a local firm Apple has partnered with.
Mr. Cook will also be meeting Indian Prime Minister Mr. Narendra Modi this week where the discussion to permit Apple to sell refurbished iPhones in India is very likely. Would you like to buy a refurbished iPhone when sold for relatively lower price?