You already know that Google has announced Allo, its new smart messaging app during the Google I/0 2016 developer conference. With Allo, Google wants to take messaging to another level. It's a messaging app which learns. It's being designed with an aim to make your conversations more easier and expressive. It's based on your phone number which means you don't have to go through the sign-up process.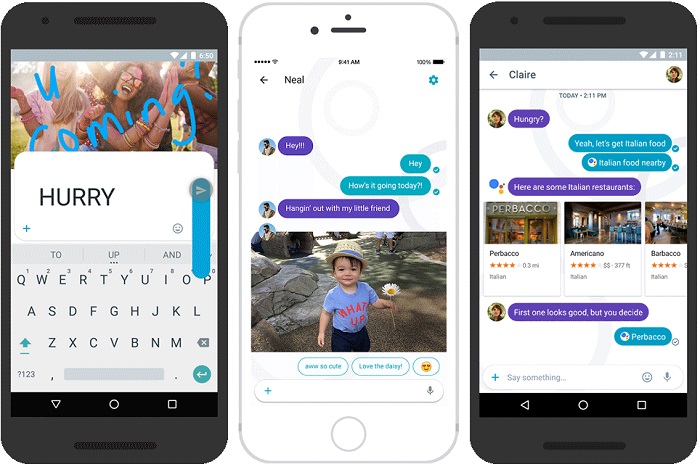 Now Google already has its Hangouts app, but, Google has incorporated some cool new features into Allo which make it better than Hangouts. Let's take a look at the features of Allo.
Google Assistant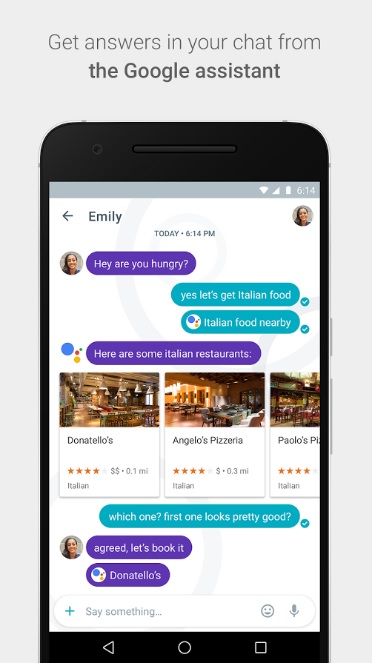 Google's Assistant is now baked right into Allo. Just start a conversation with it by typing @google and ask what you want. You can make use of the Google Assistant in private or in a group conversation. You can ask for details like flight status, hotel bookings, near by restaurants. Since it understands natural language patterns, you can chat with it as if you are chatting with a human. For example, saying "Let's get some Italian food" will return information about near by Italian restaurants.
Smart Reply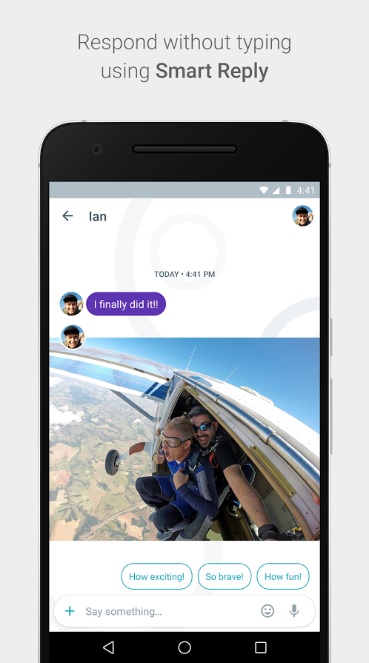 Smart Reply is a feature which lets you respond to a message without even typing a single word. Smart Reply will learn from your typing style and will provide suggestions based on that. It will determine whether you are more of a "Yah" person or a "Yeah" person. This doesn't only apply to text messages but photos as well.
Ink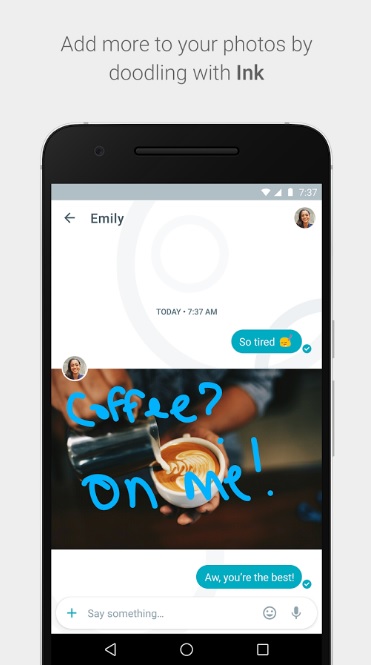 Who doesn't like sharing photos while having a personal or a group chat? After all, a picture speaks more than a word. But, if you do want to get restricted to sharing a photo and want to get creative, the Ink feature is for you. You can doodle on the photos before sending them in a chat.
Whisper Shout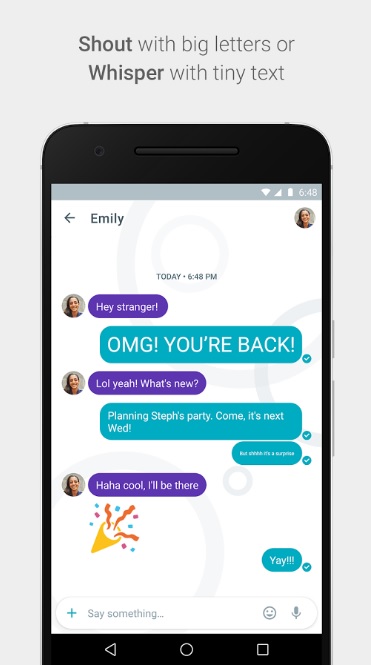 Allo comes with a feature called Whisper Shout. With Whisper Shout, you can dynamically change the size of the text while chatting. This feature provides a slider which can be accessed by long-pressing the send button. Using that slider, you can either whisper with small text or shout with bigger text.
Stickers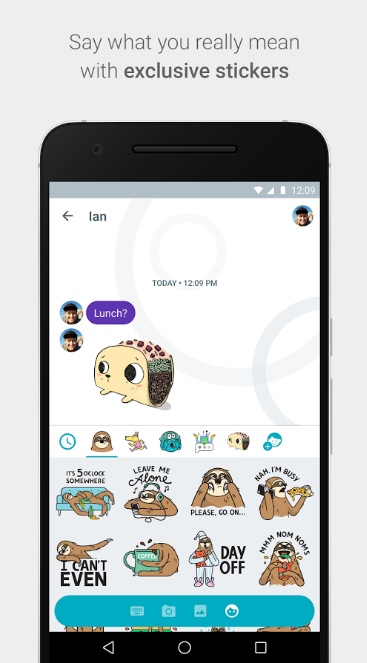 This needs no introduction. While this may not look like a new feature, the stickers are actually designed by artists and studios from around the world.
Incognito Mode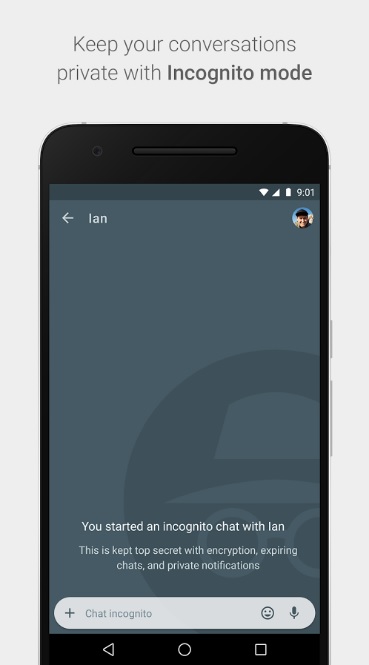 In a world of snooping governments, privacy and security is equally important. All your chats will be secured using end-to-end encryption when you are chatting from within Incognito Mode. You can also control how long the messages will stay around before the chat times out. Besides these, all the notifications will remain discreet when in Incognito Mode. This means there won't be any message preview or the name of the sender.
Allo will be available for Android and iOS this summer. If you are an Android user, you can pre-register for Google Allo here. Are you excited about it?