Apple is one company that is known to bring in innovations to drive in customers. Now the company seems to be working on peer-to-peer payments.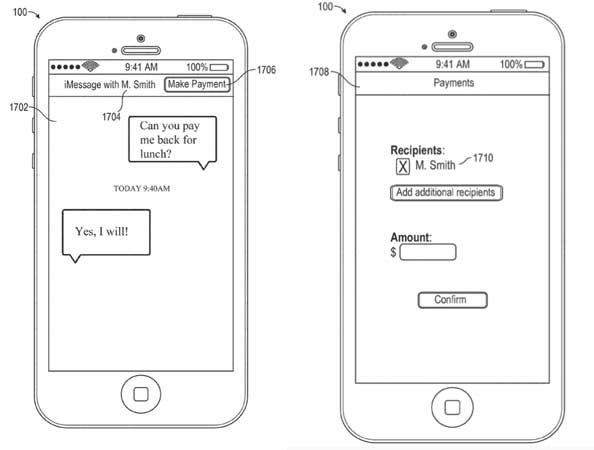 According to sources, Apple has applied for a patent that would allow users to make peer-to-peer payments using the popular iMessage app. Transactions could also be made using voice calls, texts, chats and even emails. Apple can attract younger iPhone users by adding such features and would also ear more revenues through its Apple Pay mobile payment service.
As per the patent for the peer-to-peer payments, when the subject of payment comes up in iMessage, a "Make Payment" button appears in the upper right corner. On clicking the button, there is space to type in the dollar amount of the transaction followed by the Confirm button to process the transaction. Considering that Apple is already working on the feature, we can expect to see it in the next few months.