It has been long enough since we have been hearing that the Cupertino based tech-giant, Apple is working on an iPad Mini sized at 7.85 inch. And now this has been slightly confirmed by an Apple blogger John Gruber in an interview to The Talk Show.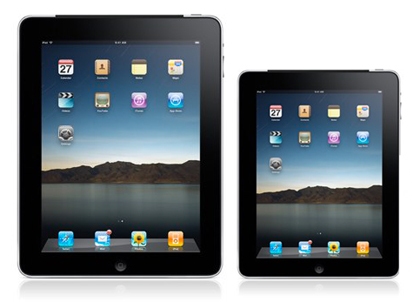 John Gruber went on to say that he has a bit of knowledge about and has heard from multiple people that that there is a 7.85 inch iPad in Apple Test Labs but he is not sure if the device will ever hit the shelves. 

This is because Apple is just experimenting with the small iPad and only if the company is fully satisfied; it'll launch the product into the market to compete with the Kindle Fire and Nooks tablet. 
 
John Gruber said to the interviewer Dan Benjamin,
 
"What I do know is that they [Apple] have one in the lab…a 7.85 inch iPad that runs at 1024×768…it's just like the regular iPad shrunk down a bit." He also went on to say that, "I've heard from multiple people that this is something that they're kind of noodling with." Gruber also said that if the tablet is held in the portrait mode, it is almost as tall as the regular iPad in Landscape mode.
 
This iPad part happens at around 1 hour 19 minutes into the show. It is also to be noted that Apple is working on more than one prototype of the device in its labs and the final product, if ever it arrives will be lots different form the one used into testing. 
 
We all know that Steve Jobs, the man behind Apple had always been against a smaller version of the iPad, as he didn't feel the need of the iPad's quality to be shrunk into a smaller device out of compulsion. So will the company go ahead against the wish of Jobs, who unfortunately is no more amongst us? We'll have to wait and watch.