Apple HomePod firmware reveals face unlock feature and bezel-less design for iPhone 8
No matter how hard Apple might be trying to cover up the iPhone 8 design, it doesn't seem to work. These days you can be sure, sooner or later it is destined to go to the Net. As such, details of the iPhone 8 design have trickled in from an unlikely source. That is Apple's HomePod firmware.
I can confirm reports that HomePod's firmware reveals the existence of upcoming iPhone's infra-red face unlock in BiometricKit and elsewhere pic.twitter.com/yLsgCx7OTZ

— Steve T-S (@stroughtonsmith) July 31, 2017
Apple handed over the firmware to developers last week and coders found out some features hidden deep in the software. Steven Troughton-Smith, took to Twitter to post his findings. According to him, the iPhone 8 will most probably have face unlock. Interestingly, the face unlock will be able to recognize incomplete faces even from varying angles.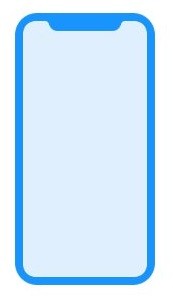 Now, this might be very bad news for those who have grown accustomed to Touch ID. As we know Apple is having trouble accommodating it in the touch-screen. But face unlock might turn out to be good actually. With features like 3D depth sensing, it would very well be as secure.
As if this was not enough, the coder also unearthed an iPhone 8 image from the HomPod firmware. The design is what has been making the rounds online. The code has the phone named "D22". Furthermore, with just a month left for the release, we could very well be looking at the final design of the 10th Anniversary iPhone.