Apple iPhone 4 Awarded as Best Mobile Device in MWC, Barcelona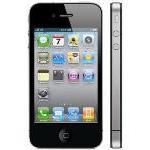 Apple iPhone 4 has won the Best Mobile Device despite not being present in MWC. Inspite of the endless rumors regarding Antennagate and other issues surfacing on the internet, people never hesitated to buy this Apple product. Apple hold a special event in the early days after the launch to announce a free bumper program to those customers who were facing signal drop issues, though according to the company it affected a small number of people.
Today in MWC, iPhone 4 was awarded with the Best Mobile Device. The main reason which attracted millions of customers is great screen, sharp design, fantastic materials, and phenomenal ecosystem for app developers. In a tight race, the iPhone 4 built on the success of its predecessors to set the pace for smart phones.