With just a day remaining for the launch of the next iPhone 5S, Apple seems to be using some publicity stunts to create a hype about the device.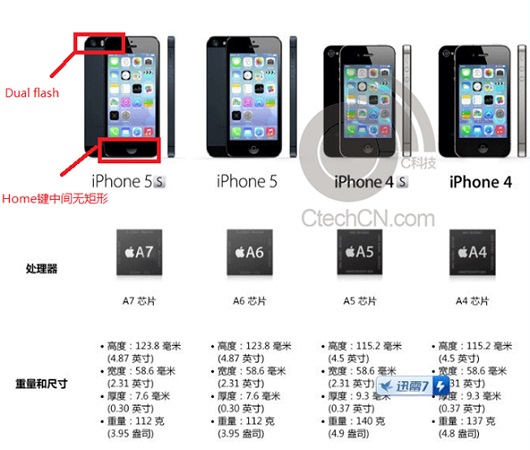 A day before the launch, the publicity plans of the Apple iPhone 5S allegedly leaks out revealing the apparent improving in each iPhone starting from the iPhone 4. The document is apparently some kind of promotional document that was supposed to be used at the launch of the iPhone 5S tomorrow.
The documents reveals almost all specs of the device, besides finally confirming the much rumoured fingerprint scanner in the smartphone. The Apple iPhone 5S would feature a 4 inch display with 1136 x 640 pixels resolution just like the iPhone 5 but would have a more powerful A7 processor. While a bigger camera was expected, we would have to be happy with the 8 MP camera which now has a lower f/2.0 aperture for low-light photos.