While just the other day we saw the press images of the Nokia Lumia 1520 in bright flashy yellow, the device has now been spotted next to the Sony Xperia Z.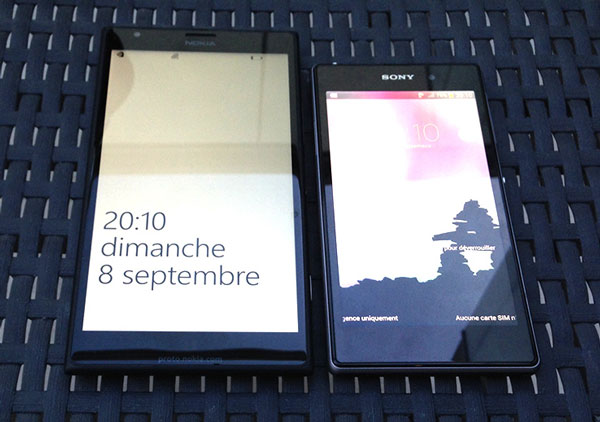 According to new images, the alleged Nokia Lumia 1520, which is said to be the biggest Lumia ever with a 6 inch display, has been spotted next to the Sony Xperia Z, giving a feel of the massive display size. Surprisingly, the Nokia Lumia 1520 seems to have a thinner bezel than the Sony Xperia Z.
The Nokia Lumia 1520 is expected to sport 1080p full HD resolution on the 6 inch display. The device would be powered by a quad core Snapdragon 800 processor with 2 GB of RAM. The smartphone would run the latest GDR3 update of the Windows Phone 8 thus providing support for full HD resolution.