While Nokia will be acquired by Microsoft and there is no official word on the future smartphones yet, the press images of the Nokia phablet have surfaced thus reviving hope that the company may launch the device before the deal is settled.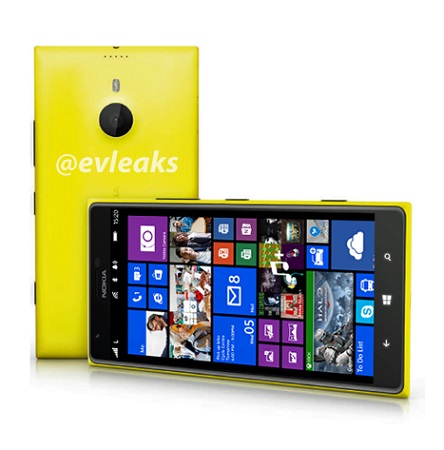 The press images of the Nokia Lumia 1520, which would the biggest Lumia smartphone till now, have surfaced. The device would feature a massive 6 inch display with a full HD resolution with the support of the GDR 3 update of Windows Phone 8. While the device seems to remain true to the Lumia series design, there are a lot of Live Tiles stuffed into the main display thus making proper use of the bigger display.
The Nokia Lumia 1520 would use the usual polycarbonate chassis. Considering the huge camera cut-off, we can expect a better camera as well. The device is supposedly powered by a quad core Snapdragon processor, which would be supported by the new GDR 3 update of Windows Phone 8.