Apple is finally changing its ways and getting on with the smartphone market and  its ways. It has finally decided to get off the beaten track and switch from the Elpida 1 GB DDR3 SDRAM that it has equipped all its iDevices until now and switch over to a much better 8 Gb LPDDR4 RAM this year. This means good news since it will entails that the upcoming iPads and iPhones will much better equipped to handle Hi-def apps and other stuff that generally takes its toll on smartphones.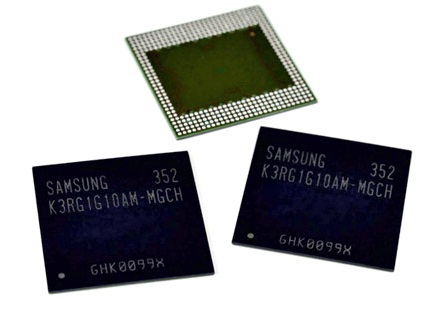 This is  the second time that Apple has picked up on a burgeoning trend in the smartphone market. The first was when it finally gave us a larger iPhone after so many years. Well, it seems that the company is striving to change the way it functions and pick up on market trends, which is the way to go, since it is already falling behind Samsung when it comes to market share.
This also makes the iPhone 6 a neatly tied up package of 64-Bit processor and DDR4 RAM. The DDR4 RAM has 3200 mbps data transmission speed, double what DDR 3  offers. It also consumes 40 percent less power  giving you more to do with the same amount of battery charge. The chip Apple will be using will be manufactured by Samsung and its spokesperson Benjamin Lee has confirmed that their product has been approved by Apple.