Since the launch of the iPhone 5 and the release of iOS 6, Apple has been hit but one controversy after another. First it was the Scuffgate, which was followed the Apple Maps app blunder and then the purple haze which appeared while taking pictures from the iPhone 5.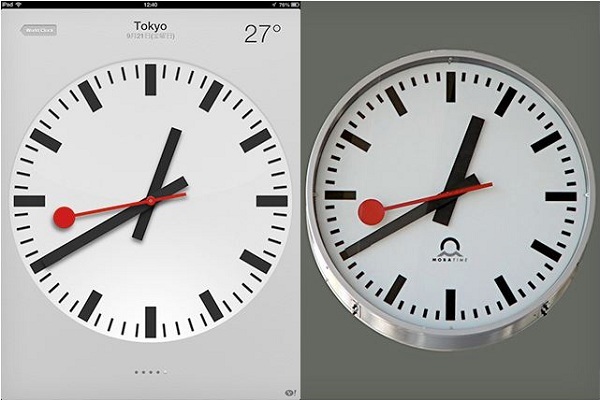 Usually we have seen Apple hitting fellow tech giants with lawsuits for ripping off their intellectual property but this time it was the other way round. 
Apple actually ripped off the Apple actually ripped off the design of a classic clock (as you can see above) designed by Hans Hilfiker which is both trademarked and copyrighted by the Swiss Federal Railway Service.
Apple was served a notice for the same and now the Swiss Federal Railway SBB has announced that the two parties have reached an agreement on the use of the clock on

iOS

devices and it is now governed by a licensing agreement.

With this licensing agreement, Apple will now pay an undisclosed amount for the use of the clock and will be allowed to use the iconic clock on its devices.